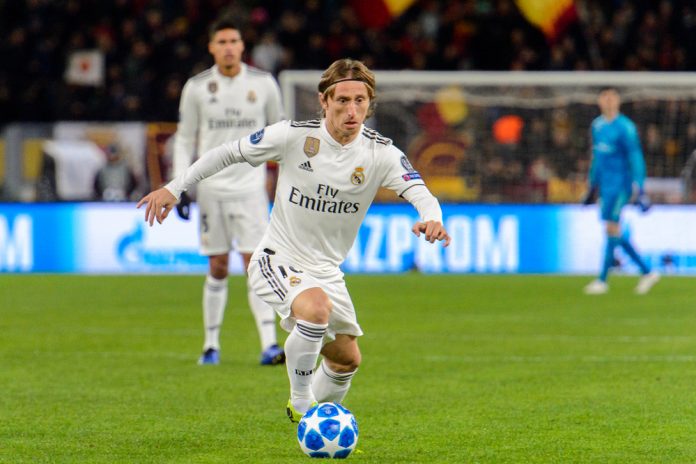 The Spanish LaLiga has posted record high revenue of €5.045 billion for the COVID-hit 2019/20 season, representing a 3.6% uplift in income compared to the previous 2018/19 season.
Professional services and audit firm PricewaterhouseCoopers (PwC) added that the figure could have reached the heights of €5.321 billion had it not been for the pandemic.
In total, broadcast income made up 35% of the overall income, with LaLiga generating €1.770 billion from media rights sales.
Commercial revenue – including sponsorship and licensing – was up marginally to €987 million, whilst matchday revenue dipped to €796 million, with the 2019/20 campaign completed behind closed doors.
In addition, the report noted that LaLiga SmartBank clubs accounted for 9.3% of the total income, marking the second-tier teams' largest contribution to the overall sum to date, whilst PwC added that LaLiga was the only major European division to record a profit for the 2019/20 campaign, generating a net result of €77 million.
"The bulk of the impact of the COVID will be seen in the 20-21 season, with stadiums without fans and a transfer market characterised by clubs exercising responsibility to face the situation generated by COVID," LaLiga said in a statement.
"Thanks to the economic control that LaLiga clubs and SADs self-imposed and their efforts in managing this, the competition is well prepared for the impact of COVID in the 20-21 season, where we can estimate that despite the economic year not yet being closed, results will be lower than expected, but thanks to the economic strength of the clubs they will be able to manage this difficult season."
Looking ahead to the recently concluded 2020/21 season, PwC predicted that LaLiga's total revenue will dip to €3.545 billion, due to a loss of matchday revenue.
However, the Spanish football body has recently finalised a number of rights renewals with its broadcast partners, including a record agreement with ESPN in the US, an extension of its deal with DAZN in German and Austria, and beIN Sports in France. Most recently, the league also struck a deal with Digi Sport for the Romanian rights for the Spanish top-tier.