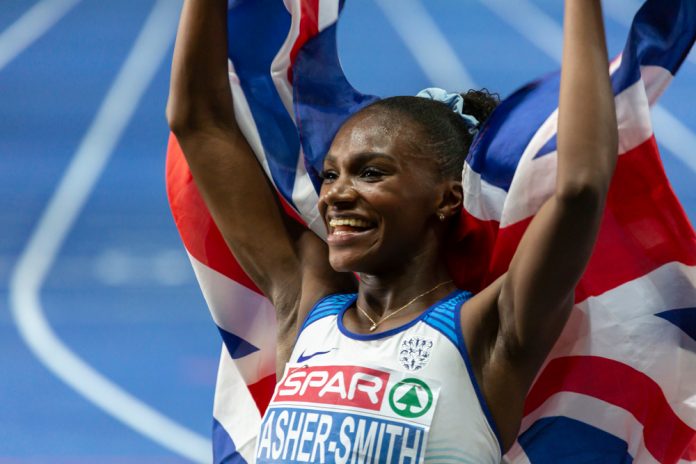 The sponsorship value and profile of female athletes has increased during a 'unique window of equality' provided by the upcoming 2020 Tokyo Olympic Games, according to data from Nielsen Sports, creating opportunities for athletes and their brand partners to capitalise on.
The Olympic Games is the one biggest global sporting events in terms of audience engagement, with Nielsen Fan Insight data showing that a huge 47% of the general population (across 13 countries studied) have an interest in the Games, with this remaining at 45% when looking at female interest levels only. 
The nature of the Olympics creates a 'level playing field' for male and female athletes, with equality across the competition, and the global attention the Games brings has contributed to a significant increase in social media followings and engagements for the leading female athletes, according to the market measurement firm.
Nielsen Sports Global Leader of Women's Sport and Head of Brands UK, Lynsey Douglas, explained: "Our data, compiled across 35 countries around the world, demonstrates the incredible enthusiasm there is for the Games amongst both male and female audiences. It also shows how female Olympians are successfully reaching and engaging with audiences – proof of what can happen when they are given an equal platform.
"And whilst the value of sponsorships for female athletes is growing, they still make up a far smaller proportion of the total sponsorship market, with male athletes taking the lion's share. What this data tells us is that there is plenty of additional potential that sponsors can tap into by creating authentic, meaningful partnerships with female athletes."
When looking at value provided to sponsors specifically, the Nielsen analysis disclosed that among the predicted female medallists for Tokyo 2020 with the largest social media followings, there have been almost double the number of posts with sponsors in the first half of 2021 compared to the same period in 2020.
This has resulted in a 83% increase in engagements for partners on these posts. In comparison, among the top 15 expected male medallists, there has been an increase in the number of posts but engagement numbers for partners have decreased.
Nielsen Fan Insights shows, 66% of US Olympic fans say they are passionate about gender equality, and this is an issue appearing regularly on the social feeds of leading female athletes.
Most notably, US track star Allyson Felix and gymnastics sensation Simone Biles recently moved from Nike to partner with Athleta, a brand that aims to 'empower women and girls'.
Instagram posts from the pair mentioning Athleta have, on average, generated two to three times more engagement and value than other branded posts on their Instagram accounts this year, with social conversations around the Biles-Athleta partnership topping 10,000 as of 16 June.
However, whilst sponsorship rates and values amongst female athletes are increasing, Nielsen noted that they still make up just a proportion of the sponsorship market, leaving a 'huge amount of potential for brands to untap'.