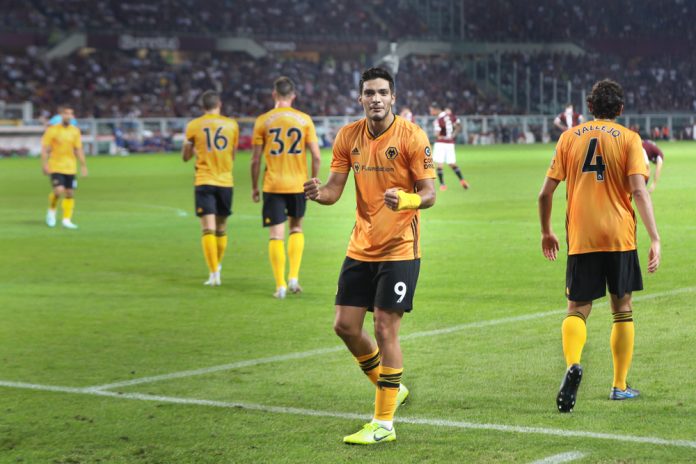 Fosun Sports, the holding entity that operates Wolverhampton Wanderers FC and its associated brands and businesses, has sold a minority share to US finance and technology firm Peak6 Investments.
The investment makes Peak6 a new strategic partner of the top-flight side, which promises to help Fosun Sports accelerate the club's growth in North America by providing 'capital, expertise, visibility, and activation opportunities' for Wolves and Wolves Esports across the USA.
Jeff Shi, Wolves' executive chairman, commented: "We have been in deep conversation with PEAK6 for more than a year and we are delighted to welcome them officially to the Wolves family.
"Our organisations have great synergy, from our mutual desire to challenge conformity, our openness for collaboration, and of course our shared passion for sports, technology and achieving success through hard work, intelligence and innovation."
The investment coincides with the establishment of Fosun Sports – a subsidiary of Fosun International and a community of sporting businesses and investments built around Wolves and the Wolves brand.
The formalisation of this platform looks to secure 'clarity, collaboration and communication' between companies that use the Wolves brand, such as Wolves Esports, Wolves Records and Chinese fashion brand WWFC, as well as a stronger platform for further investment opportunities.
With the organisation continuing in the aim of expanding Wolves' global presence, Shi added: "Earlier this summer, we announced a partnership with Evil Geniuses that saw us offer them a presence in China through our networks there, and now this partnership provides Wolves a firm foothold in all major areas of the globe: the USA and Americas, Europe and Asia.
"As well as great opportunities, we hope Peak6 can help bring Fosun Sports and Wolves knowledge, wisdom and learning, and support Fosun Sports to become a sports industry group with global influence and much success."
Furthermore, Peak6 has recently signed agreements to acquire We Insure and Team Focus, alongside continuing its ownership of Evil Geniuses, which they acquired in 2019.
As well as esports, Peak6 claims that it has a 'long-standing passion' for traditional sports, with the firm formerly owning stakes in AS Roma, AFC Bournemouth and National Hockey League (NHL) side Minnesota Wild.