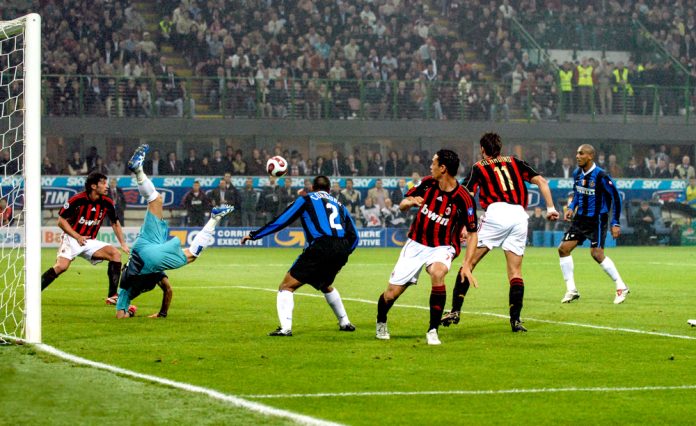 OneFootball has expanded the scope of its international football coverage and distribution, signing an agreement with Italy's Serie A centred around digital collectibles.
By becoming the official video moments partner of the Italian top-flight, OneFootball will work to capture key events from fixtures, which can be acquired as digital collective items by fans of the league.
The football media group stated that it will distribute over 1,300 'new and unique moments of premier action' throughout the course of the deal, starting with the 2022/23 season and covering Serie A as well as the Coppa Italia and Supercoppa Italia.
"Today's news is unprecedented," said Lucas von Cranach, OneFootball CEO & Founder. "Italian football fans, like so many of the billions of football fans on the planet, are obsessed with the game – and rightly so.
"The Italian league provides adrenaline-filled excitement, passion, highs and lows – and fans are with their teams for the ride through better or for worse.
"Through recent history they've spent hard earned money on tickets, travel, kit, programmes – and now for the first time they can actually own part of the experience: match highlights from each week's action as well as iconic moments from the archive."
The digital assets will be made available on the OneFootball Aera Marketplace, built on the Flow blockchain and purchasable using the Dapper e-wallet. Fans will acquire the items by purchasing packs, finding out which digital moments they have secured after download.
Additionally, the agreement has also granted OneFootball the rights to archive Serie A moments, including the 1089 goals and 142 penalties of the 2021/22 season as part of the company's 'No One Gets You Closer' objective.
OneFootball announced the full product reveal on 1 August, with the first pack drop scheduled for 29 August for early access customers, followed by a general release on 5 September.
Luigi De Siervo, Lega Serie A CEO, added: "Today marks the start of a new way for Italian clubs to connect with all our younger fans around the globe. Together with OneFootball, we put the fans first by bringing them incredible new experiences, this time digitally.
"We have the most prestigious league, the greatest clubs and the best supporters in the world. Now we are bringing our global fan base the most cutting edge experience – something no-one has ever seen before in football.
"The upcoming season will again be filled with plenty of dramatic and exciting moments of match play and we can't wait to offer those to our fans as digital video moments along with the most iconic archive footage from Serie A."
Insider Analysis: This development is indicative of a recent trend in global sports, particularly football, which has seen the increasing popularity of digital blockchain-based assets, as leagues search for new streams of revenue and ways to engage with followers.