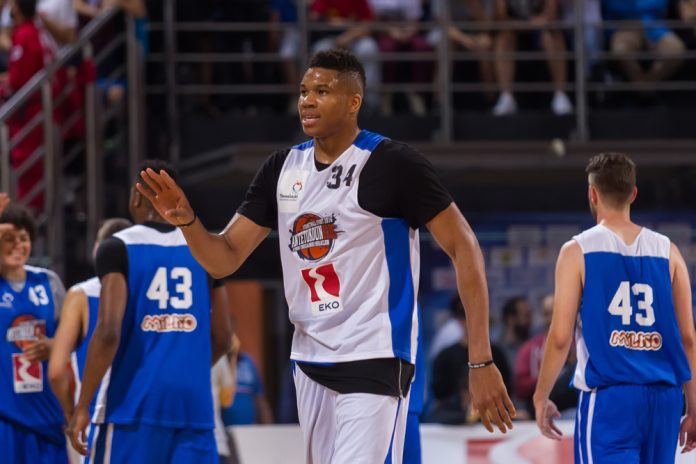 Sports technology supplier EngageRM has secured a new US partner in the NBA's Milwaukee Bucks, as the company seeks to bolster its presence in the country's sporting scene.
The five-year collaboration concerns premium sales and ticketing, bookings, partnerships sales and management, event bookings, guest experience and customer services management.
"We're excited to partner with EngageRM, a proven global leader in sports technology, to optimise our operations and further engage with our passionate fans," said Robert Cordova, Milwaukee Bucks Chief Technology & Strategy Officer.
"The capabilities and power of the platform are significant, and we're looking forward to seeing how we can continually improve and push the boundaries of fan engagement and operations together with EngageRM."
To achieve the partnership's goals, EngageRM will use business automation, data analytics and CRM functions to 'enhance capability and connect data points' across the team's operations.
This will include the Wisconsin franchise's community programmes, asset and production management, ticketing and fundraising, with an added element seeing EngageRM host online portals for the team.
EngageRM CEO Ned Coten commented: "This partnership with the Bucks is a significant milestone for EngageRM, further expanding our reach in both the US and NBA.
"We are thrilled to be working with the Bucks for the next five years and assist them in maximising their relationships with their key stakeholders."
For EngageRM, the agreement represents the completion of another objective, expanding itsits presence in the US sports space and in the multibillion dollar NBA.
The company has already built up a standing in the league via partnerships with the LA Clippers and LA Lakers, whilst internationally the group has secured deals with UK and Australian sports venues such as the Melbourne Cricket Ground in the group's home city.
Nick Zanotto, VP, North America Development at EngageRM, added: "The Bucks took the world by storm with their NBA Championship in 2021 and have become a dominant force in the NBA. The passion of their fans is well known across the world.
"We are truly excited to be working with Robert and the team to support the franchise's efforts to enhance audience engagement, drive operational improvements and build on the success that has already been achieved."