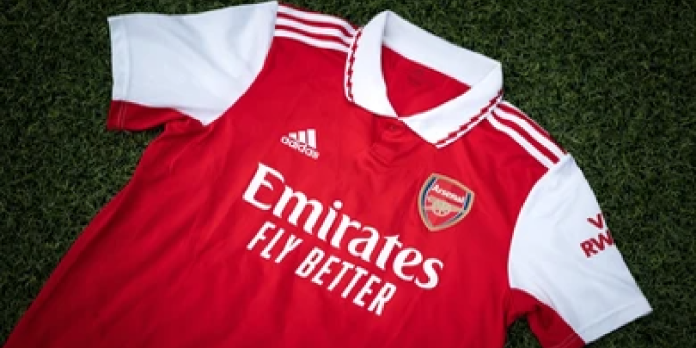 Arsenal FC has renewed its partnership with Adidas until 2030, under a multi-dynamic agreement covering kit manufacturing, marketing and community outreach.
The agreement between the Premier League club and German multinational sportswear company will include an increased focus on the Arsenal women's team, as commercial interest in the women's game increases following the success of this year's Euros.
This will include enhanced marketing rights to support greater exposure for the team and its players, and follows on from the development of an Adidas Arsenal women's travel range by Stella McCartney.
Arsenal Chief Commercial Officer, Juliet Slot, said: "We're delighted to agree a new partnership with Adidas until 2030. The long-term nature of our extension means there's a real commitment to build on this brilliant collaboration, with a strong focus on growing women's football and developing our sustainability strategy.
"Since we've been reunited, we've driven initiatives and investment in our local communities, and developed exciting and bold product ranges for our players and supporters alike. We're proud of the progress we've made together and we're excited to take our partnership forward."
Additional areas of focus include sustainability, with Arsenal leveraging 'expertise and insights' from adidas, which is currently working to replace virgin polyester with recycled polyester in its products by 2024.
Combating youth violence in the London community in which much of Arsenal's support is located is another goal of the renewed partnership, following the team's 'No More Red' campaign, which resolved around provision of safe spaces and role model mentorship.
The campaign was launched back in January, targeting knife crime in particular, and was marked by Arsenal wearing an all-white kit in its FA Cup match against Nottingham Forest.
Kasper Rorsted, Adidas CEO, added: "The work we have done with Arsenal has broken new ground in football partnerships and both on and off the pitch Arsenal continues to be at the forefront of the sport. We're truly excited to continue to support both the men's and women's teams, delivering the very best for the athlete.
"We believe in helping the local community in London, investing in the causes and issues that matter most to them, and through exciting products and authentic storytelling, we're looking forward to celebrating the rich and diverse Arsenal fanbase globally in the years ahead."
Two of Arsenal's female players are part of the Lionesses team – including England captain Leah Wiliamson. Throughout the team's strong performance in the 2022 Euros this year, there was a strong uptick in public interest in women's football, reflecting in commercial figures.
Breaking down figures from the tournament, Sam Patterson, Marketing Director at Footy.com, predicted that enegatement with the women's game is only set to continue.
"Retailers and commercial outlets are starting to see that there is a huge audience for it," she observed in an exclusive interview with Insider Sport.
"Winning on home turf has also really helped to capture the nation, and there is a huge opportunity there for retailers to capitalise on that growth."