The International Betting Integrity Association (IBIA) has reported that Europe remains the hotbed of suspicious betting activity.
The organisation outlined that in 2022, the 268 received by sports governing bodies represented a 14% increase on the previous year, but was 'consistent' with the 230 annual alerts observed in 2019 and 2020.
IBIA CEO Khalid Ali said: "The protective shield provided by IBIA is a vital tool in identifying and sanctioning attempted corruption on regulated betting markets.
"That has been underlined by welcome successful prosecutions during 2022 based on IBIA data, and we expect further corroboration of the association's important positive impact and collaborative approach to be evident throughout 2023."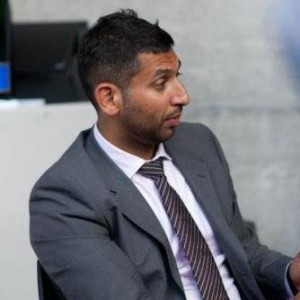 A quarterly breakdown saw 50 alerts in Q4, a decline on the respective 80 and 90 alerts generated in Q2 and Q3, but still higher than the 48 reported during the first quarter of the year.
The 268 alerts throughout 2022 spanned 14 sports and 61 countries, with Europe the most prominent source of suspicious betting activity at 126, accounting for 50% of all alerts.
Europe was followed by Asia at 51, Africa at 25, North America – where the betting market continues to grow – at 22, South America at 19 and lastly Australia, which generated just one alert.
Breaking down sports, football and tennis remain the sectors which attract the most suspicious betting activity according to IBIA data, with 102 and 67 alerts respectively throughout the year.
For tennis, this represents an increase of 27% on the 80 reported in 2021, whilst for football the figure remains steady, having increased from 66 to 67 over the 12 month period.
Tennis and football were followed by table tennis (30), esports (24), horse racing (17), volleyball (10), basketball and snooker (five each), pool (three), and finally handball, greyhound racing, badminton, squash and MMA generated just one each.
On a quarterly basis, there were 25 reports on tennis and 11 on football in Q4, after which volleyball (six) and esports (three) were the next biggest sources of alerts, whilst MMA, basketball and squash saw one alert in the final three months of 2022.
For the five year period from 2018-2022, the IBIA has reported 1,224 alerts across 21 sports and 102 countries, with football and tennis accounting for 559 and 295 overall, representing 70% of all cases.
As global betting continues to grow, particularly in North America – where 14 of the 17 horse racing alerts originated – the IBIA continues to seek an enlarged membership, having recently added Fanatics Betting and Gaming to its ranks.
Ali added: "The addition of 16 new members in 2022 has undoubtedly strengthened our monitoring and alert network and our ambition is to see all responsible regulated sports betting operators collaborating through IBIA.
"Proactive and collaborative action by our sector is an essential component in the fight against match-fixing, and to enhancing the overall reputation of the sector in general."