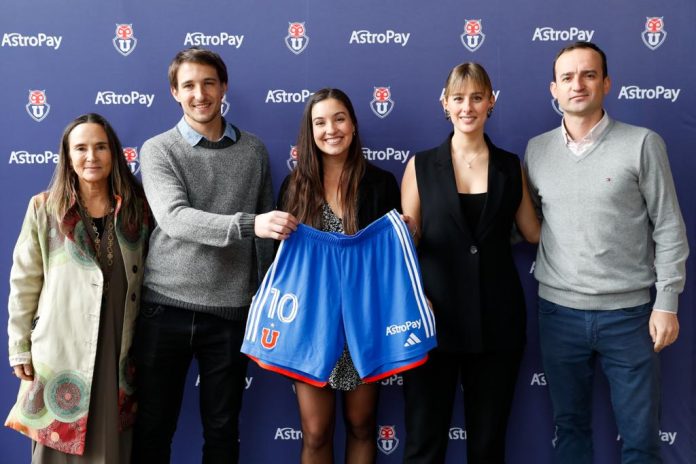 AstroPay has signed a sponsorship deal with Primera División side Club Universidad de Chile (La U) which will supply fans of the team with a personalised payments experience.
A new offering in the form of a free debit card will be available to all La U supporters. The 'Passion Card', as it's called, can be received both in a physical and a digital format, rewarding fans with points for each transaction they make with it, which could then be exchanged for exclusive interactions with the club.
"Whether purchasing match tickets, season passes, meet and greets with the club's first-team squad, official merchandise, or other related products, AstroPay's ambition is for the Passion Card to become the preferred payment method for millions of fans," a statement by AstroPay read.
The design of the Passion Card is expired by the La U itself, featuring a 'U'-inspired design that reflects every fan's heartfelt support for the Chile club.
Carolina Gama, VP of Marketing, AstroPay, said: "We are proud of our partnership with Universidad de Chile, and it motivates us to continue our work in providing even more benefits to the club's fans.
"We are the preferred payment method for those who truly love sports, offering a unique opportunity to take their passion to the next level through our Passion Card and Benefits Program. Our users are our inspiration to create services that further enrich their experiences.
"Both Universidad de Chile and AstroPay are excited about this collaboration, which combines AstroPay's expertise in payment solutions with the passion of La U's fans."
As to the other side of the agreement, the AstroPay brand will receive increased visibility thanks to a multitude of collaborative opportunities with La U. AstroPay's logo will be placed on the La U men's first team kits throughout the rest of the 2023 season. The football club's website will also feature AstroPay as an available payment method.
Ignacio Asenjo, General Manager of La U, added: "It's very good news for our Club to expand our network of business partners. We are always looking for a way to innovate, to make a difference, and for this reason, AstroPay generated that interest in creating a distinctive alliance that, hopefully, will be maintained for a long time. It also makes us happy that through the use of AstroPay, our fans can also receive various benefits".
Photo credits: AstroPay