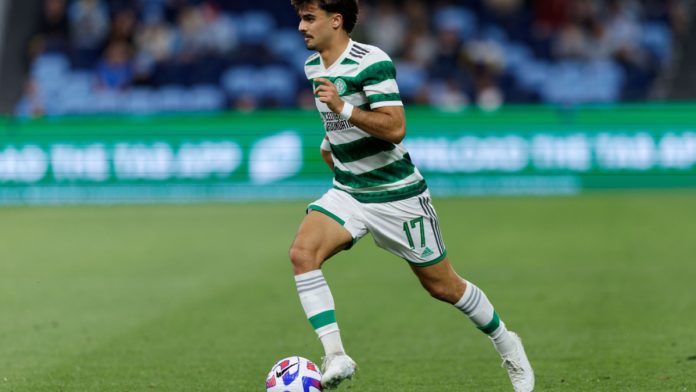 The Scottish Professional Football League (SPFL) has extended its broadcast agreements in place with BBC and international TV rights agency Infront.
BBC Scotland will now have rights to summer 2029 – a four-year extension to the previous 2025 deadline, which coincides with the recent extension agreement the SPFL signed with Sky Sports.
Fans will continue to enjoy Premiership TV highlights on Sportscene, 20 live Friday night games on the BBC Scotland channel, as well as radio broadcasts on BBC Radio Scotland, and extensive coverage on the BBC website.
Louise Thornton, Head of Commissioning, BBC Scotland, commented: "We're delighted we've reached this agreement with the SPFL which further strengthens our commitment to provide extensive coverage of the top tiers of the game.
"Live Championship football has become a popular fixture of the Friday night schedule on the BBC Scotland channel, so it's great news that will continue until 2029. Combining that with the broad slate of live radio coverage and tv and online highlights from the Premiership over the same period is brilliant news for our audiences."
As for Infront, the company has been SPFL's overseas partner since 2018, ensuring that games are broadcasted in more than 150 countries, including Japan and South Korea as part of two brand new deals.
Andreas Kaeshammer, Head of Football at Infront, said: "Our continued partnership with SPFL speaks volumes about our collective achievements over the past years. We've unlocked new opportunities for SPFL, both in terms of broadcast territories and digital footprint.
"This renewed commitment allows us to further build on this momentum and continue elevating Scottish football on a global scale."
Infront's contract has also been extended to summer 2029, with the SPFL confirming "a considerable increase in the values paid for SPFL rights" by both the TV rights agency and the BBC.
SPFL Chief Executive Neil Doncaster added: "The strong interest we received during the recent competitive tendering process underlines the increasing demand from broadcasters for the excitement and drama of the SPFL.
"These contracts come on the back of record fee payments to the 42 SPFL clubs announced in the past year and, alongside our recently extended record agreement with Sky Sports, will play a major role in strengthening the financial future of the SPFL.
"We are very much looking forward to working with Sky Sports, BBC Scotland, and Infront to bring the passion, skill and drama of the cinch SPFL to millions more football fans worldwide."