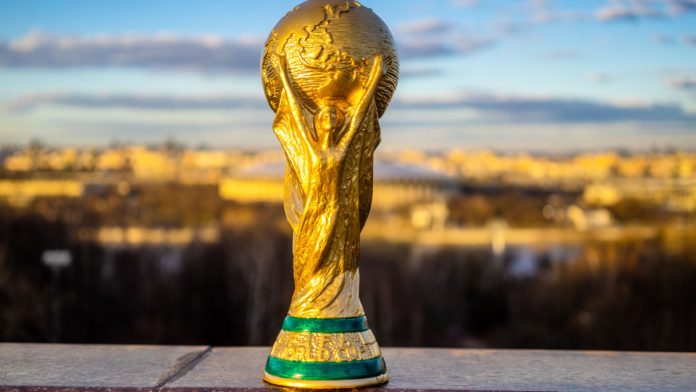 Football fans in the US are looking forward to the 2026 FIFA World Cup and have already decided where they would like to see the final, new research suggests.
The study was conducted by YouGov on behalf of the New York New Jersey FIFA World Cup 2026 Host Committee. A total of 516 people across the country were surveyed, with a majority choosing New York New Jersey as their preferred location for the final to be hosted in.
In fact, the region outperformed all other suggested host cities by a significant margin, with only Los Angeles being relatively close at second place.
According to the survey, fans believe that New York New Jersey is best equipped to welcome the final due to the infrastructure available, such as the MetLife Stadium, as well as the "welcoming attitude and diverse population" of the region.
"This research backs up a simple fact — the world wants to come to New York and New Jersey. This is where players want to lift the trophy and where fans want to experience all that our incredibly diverse, culturally rich region has to offer," said New Jersey Governor, Phil Murphy.
Eric Adams, New York City Mayor, added: "The survey confirmed what we've always known to be true: The world's biggest game deserves to be played on the world's biggest stage, and we look forward to providing the iconic backdrop the World Cup Final deserves here in New York City/New Jersey. We're ready to host the Final here in our backyard and welcome the world to our region!"
The 2026 FIFA World Cup is shaping up to be one of the biggest sporting events in history, with three host countries, 16 host cities, 48 teams, and 104 matches in between.
FIFA is expected to announce the location for marquee games, including the World Cup Final, later this year.
FIFA's president Gianni Infantino is expected to announce the location for marquee games, and the final, later this year.
New York New Jersey Co-Host City Managers, Lauren LaRusso and Bruce Revman, concluded: "This region's opportunities are second to none, and we're going to leverage every aspect of the New York New Jersey area in anticipation of the Final.
"We'll transform every aspect of the region – across every site, and with every partner – so that whether or not you're lucky enough to make it to the stadium, you can enjoy an abundance of opportunities and celebrations for the duration of the World Cup."