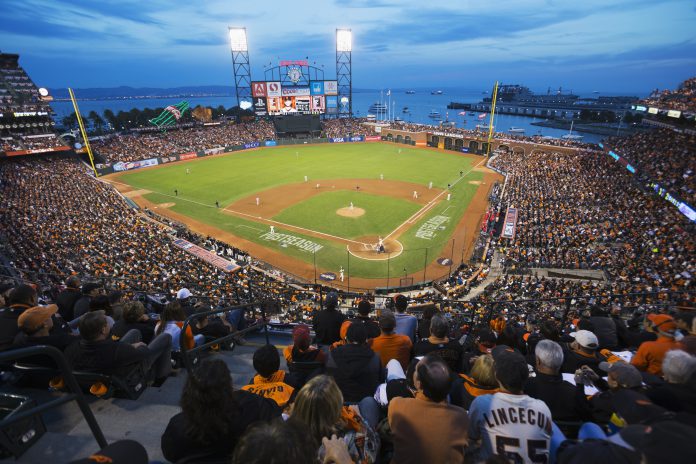 The San Francisco Giants has united with Fanatics, in a 10-year omnichannel retail partnership which grants Fanatics the rights to operate all Giants Dugout Store locations, including the flagship store at Oracle Park.
Fanatics, which currently runs e-commerce for the Giants through its operation of MLBShop.com, will seek to heighten Giants fan engagement creating an omnichannel retail experience for fans on gameday and beyond, giving them consistency between items and a significantly expanded assortment of products regardless of which platform they are utilising.
Mario Alioto, Giants executive vice president of business operations commented: "In this ever-changing retail world, we believe that we can better serve our fans, both locally and globally, through a partnership with Fanatics. Our fans are shopping for Giants merchandise through a variety of channels and we need to have the ability to meet their demands on a consistent basis whether that be in store or online."
Fanatics' Cloud-based technology and data platform, which was built in the company's Silicon Valley headquarters, will work simultaneously with its on-demand manufacturing capabilities to identify unplanned "micro-moments" where the company can create and distribute quick-turn merchandise throughout the year.
The real-time offering can progressively track rising players, record-breaking moments and hot new items that are readily available and easily replenishable across both online and in physical retail locations throughout the Bay Area. This new retail approach builds on other innovative, fan-friendly benefits that the team has employed over the past several years.
Cole Gahagan, chief commercial officer for Fanatics added: "The Giants are one of the leading professional clubs in delivering unique and differentiated fan experiences, and we couldn't be more excited to combine that tradition with our world-class omnichannel technology to create a revolutionary new shopping experience for this incredible fan base. Leveraging our local resources and vertical manufacturing rights, we're looking forward to helping fans showcase their pride and passion on gameday and beyond like never before."
The Giants will join two other MLB clubs and more than 50 professional and collegiate organizations for which the company provides in-venue omnichannel solutions, including five Bay Area-based franchises. It was announced earlier in the year that Fanatics will begin manufacturing and distributing all Nike MLB fan merchandise sold at retail beginning in 2020, including all jerseys, outwear, t-shirts, women's items and more. Nike will become the official on-field uniform and footwear provider during that time