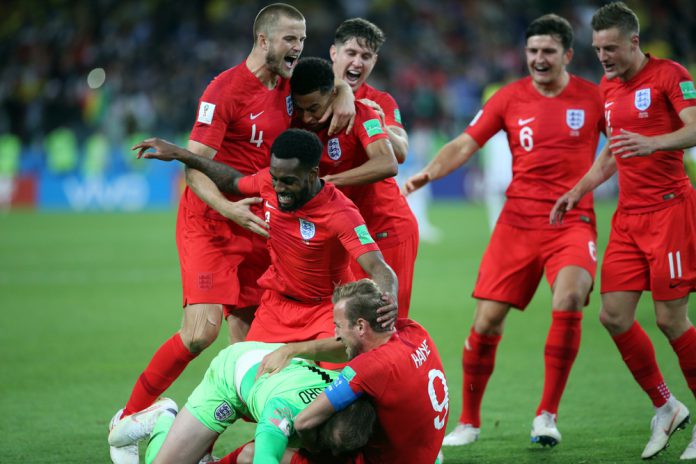 Issuing its latest financial results, The English Football Association has continued to benefit from solid broadcasting and sponsorship revenue.
Results for the 2017/18 season, which was the final year of a number of existing commercial deals for the FA has revealed that many agreements helped the investment of a record £128m into grassroots English football. 
Sponsorships alone made up 21% of the FA's total revenue for the year, with it increasing from the previous season mainly because of the World Cup bonus received after the national team's World Cup performance.
Furthermore, the FA will go onto benefit from future deals that have been agreed from this season onwards, including a 12-year deal with kit partner Nike, a three-year FA Cup extension with title sponsor Emirates, a long-term partnership with Budweiser and the start of the record six-year deal for the international broadcast rights for the Emirates FA Cup with Pitch and IMG.
In total, Broadcasting and sponsorship revenue was £224.9m of the governing body's 375.5m revenue, with broadcasting elevated because of an increased number of games played by the England team in the run up to the World Cup.
Departing CEO, Martin Glenn, commented: "The FA has produced another strong set of financial results and last season we were able to invest a record £128m into the future of English football.
"With The FA in strong financial health we are able to give even greater support to our key initiatives. Helping to support the England teams to be ready to win and prepared for tournaments has been one of our main priorities. The investment into the technical division and St. Georges Park has played a major role in the progress of all of our England teams."
Looking ahead, he added: "Our commitment to women's football has also never been greater. Record investment into the infrastructure has made a real difference and, as a result, its popularity has grown significantly.
"As a not-for-profit organisation, investment plays a crucial role in helping us deliver positive improvements to every part of the game. Another of our key objectives in the 2017/18 season was to help modernise the grassroots game with digital investment. The introduction of The FA's Full-Time mobile app has been a game-changer for grassroots football, making the management of teams much more efficient and effective.
"The FA is in a good financial position and I am very confident in the focus and direction of the organisation. We remain committed and steadfast in driving positive and meaningful change to ensure that English football, across all levels of the game, is For All."