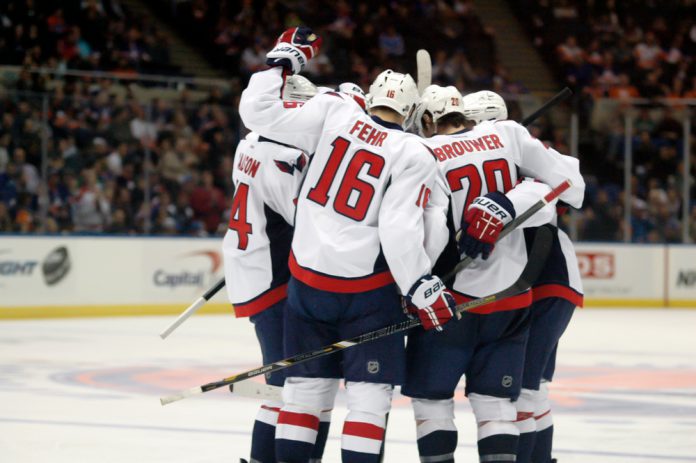 The National Hockey League (NHL) has announced a new collaboration with athlete marketing platform, opendorse. 
The partnership aims to help players build their brands and increase fan engagement with social media. The NHL and participating clubs will use opendorse to help players publish their most powerful moments — highlights, in-game images, and other media — to their personal social channels with the tap of a button.
Pittsburgh Penguins defenseman Kris Letang commented: "As players, we create so many moments on the ice, but rarely have access to it after the fact," . "With opendorse, I get back to the dressing room after a win, and boom — there's a post ready to share with fans. It sounds simple, but this partnership is a big win for us as players and for the game itself."
Boosting players' social presence, opendorse will go further than simply handing players a library of assets to wade through, the NHL and its clubs can now send individual players specific photos, videos, or GIFs, tailored to effectively engage their audiences.
The athletes can add or edit their own messaging, then approve the post to publish with a single tap. opendorse then automatically publishes the post to the appropriate channel at the scheduled date and time.
NHL Chief Marketing Officer and Executive Vice President Heidi Browning praised the partnership: "We owe it to our players and the fans to make their moments more accessible beyond the broadcast and the in-arena experience," said . "Our players have some of the most passionate, engaged fans in all of sports, and we believe we can help them continue to build and capitalise on that connection on social media. With opendorse, we can grow the game and provide value to our players that will last long beyond their time on the ice."
Blake Lawrence, opendorse co-founder and CEO added: "Our partnerships with the NHL and its clubs have proven to be some of the most rewarding in all of sports," said. "Heidi Browning and the NHL Social team are fully committed to helping its athletes grow beyond the ice, and has embraced the opportunity of athlete-driven social media.
"Hockey is a sport that's loaded with moments and we're excited to help the league deliver more of those moments to its fans through the channels they care about most. We believe this partnership will help not only grow the social footprint for the NHL and its players but also facilitate league wide growth that will ultimately introduce more fans to this great sport and league.