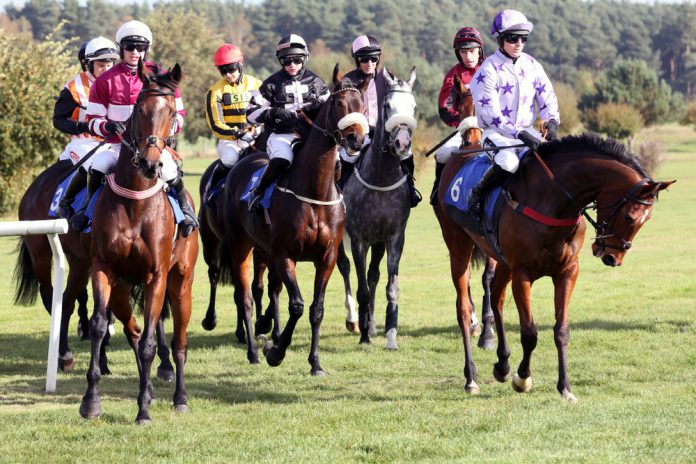 Sky Sports Racing has expanded its coverage announcing a new partnership with Keeneland Association for exclusive rights to broadcast Keeneland racing and sales to its viewership in the United Kingdom and Ireland.
The deal will see Sky Sports continue in the growth of its coverage, as it seeks to enhance its portfolio of racing rights.
Keeneland Vice President of Racing and Sales Bob Elliston praised the collaboration: "Keeneland is excited to team with Sky Sports Racing, which represents a tremendous opportunity to further enhance our outreach in established racing markets abroad. Sky Sports Racing is internationally respected for its racing coverage, and our unique partnership offers the ability to deliver high-quality content to subscribers via a range of media platforms."
kicking off with the Fall Meet, to be held Oct. 4-26, Sky Sports Racing will carry Keeneland's live race signal across its broadcast and digital platforms in the UK and Ireland. Race-day coverage will be enhanced with exclusive content and expert commentary provided by Keeneland Paddock Hosts Scott Hazelton and Gabby Gaudet.
Additionally, Sky Sports Racing will provide exclusive coverage of Keeneland's four annual Thoroughbred auctions, among them the prestigious September Yearling and November Breeding Stock Sales, with content highlighted by editorial features, interviews with industry insiders and promotion of the global success of Keeneland sales graduates.
Sky Sports Racing Director of Domestic and International Media Rights James Singer added: "Keeneland is an industry leader and a benchmark for quality in everything it does. We are delighted to enter a new partnership that will ensure we bring to racing fans in the UK and Ireland the best possible coverage of Keeneland's 32 graded stakes races worth nearly $10 million, including ten Breeders' Cup Challenge races, as well as insights and stories from the most influential sales auctions in the world."
Following its launch at the start of the year, Sky Sports Racing has played a key role in the evolution of racing coverage, translating some of the key principals and innovations from its renowned sports coverage to racing.
It has also enhanced the experience for racing fans with a plethora of programming that breaks down and discusses the latest issues and events from the sport of racing. The platform has placed a key focus on round the clock coverage, with it acquiring an extended portfolio foreign racing rights, including deals in the US and Australia.
Furthermore, the collaboration between Sky and At The Races has deepened mobile engagement for racing in the UK, wit the ATR app becoming the UK and Ireland's leading digital platform for horse racing, attracting up to 13 million user sessions per month.