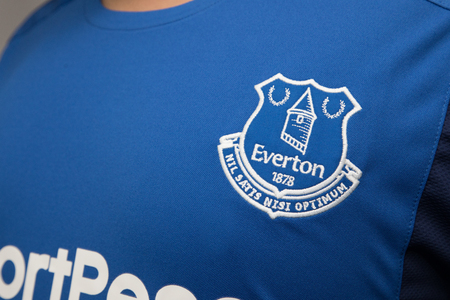 English Premier League outfit Everton has released its annual report for the financial period ending June 2019 revealing record commercial growth and reduction in net debt.
The report shows that the 2018/19 season saw the club record its second highest turnover with a figure of £187.7m, despite not qualifying for this season's UEFA competitions, and decreased its net debt by over £56m to £9.2m from £65.7m in 2018.
As well as this, the club also recorded a 40.6% growth in its commercial revenue from sponsorship, advertising and merchandising, totaling a record £29.1m, when compared to the previous season.
Denise Barrett-Baxendale, Everton CEO, commented: "The set of accounts released today reflect our ambition and position as a Club in the early stages of an investment programme. We have been aware of and planned for the impact the investment would have on our short-term profitability and this is part of a long-term sustainable business plan that demonstrates our commitment to operating in a financially sustainable manner.
This growth can be attributed to the fact that the 2018/19 season saw Everton announce a long-term agreement with Fratelli Beretta, along with long-term extensions with retail partner Fanatics and Official Training Ground Partner USM Holdings.
Moreover, the club is also benefiting from its strategy of expanding its partnership portfolio and the global reach of those partnerships which now included the likes of SportPesa, Angry Birds, moneycorp, Molson Coors, eToro, Davanti Tyres, Umbro, Monster Energy Drink, Reach Sport, StubHub and Osonyq.
The growth also comes in a year when the club invested significantly into its first-team squad, making signings such as Richarlison, Lucas Digne, Yerry Mina, Bernard and Andre Gomes.
With this being said, the first-team squad development, continued investment in existing facilities and further progression of plans for a new stadium at Bramley-Moore Dock proved to be considerable investments and impacted the club's profitability in 2018/19, resulting in a loss of over £100m.
The report also shows that the club received £24.9m in merit payments following its eighth placed Premier League finish and increased its total broadcast revenue to £132.7m.