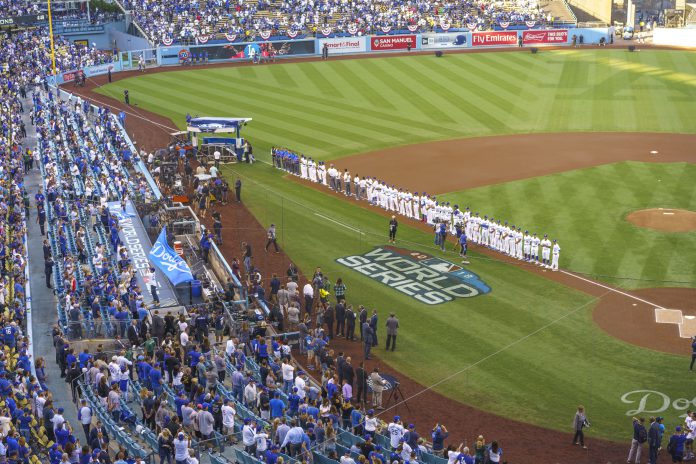 Maximising its extended partnership with Sportradar, Major League Baseball has announced a new virtual baseball in-play game offering for licensed gaming operators in the US and across the world.
The new virtual baseball game, currently in development, is Sportradar's first gaming solution developed with a major US sports league and will feature MLB team names and logos.
Based upon historical data, the gaming platform can be accessed all year long combining fast-paced betting for mobile and online users, with longer betting cycles for retail. Moreover, as part of the collaboration, the product uses actual MLB data to simulate live game play.
Kenny Gersh, MLB Executive Vice President, Gaming and New Business Ventures stated: "We are pleased that our partnership with Sportradar has resulted in the development of this new virtual baseball offering." 
"One of the reasons we partnered with Sportradar was to develop new, engaging products for our fans leveraging the power of MLB's best-in-class content. This first-of-its-kind virtual offering does just that, and we are excited to bring fans this new entertainment option."
Sportradar's Virtual Gaming Solutions were first established in 2010 and includes virtual basketball, virtual tennis in-play as well as football, horse and dog racing along with the newly introduced baseball in-play.
David Lampitt, Managing Director, Sports Partnerships at Sportradar concluded: "We are very excited to work with Major League Baseball in bringing a virtual baseball gaming solution to the market." 
"Leveraging MLB's official content, we are confident that we have an enticing product that consumers will love and that bookmakers will benefit from. As with all of our virtual sports offerings, our aim was to bring the most realistic look, feel, and betting experience to the market."
The new virtual baseball in-play game will use over 1,300 individual motions through motion capture technology and software developed specifically to add to the real-life look and feel of the game.