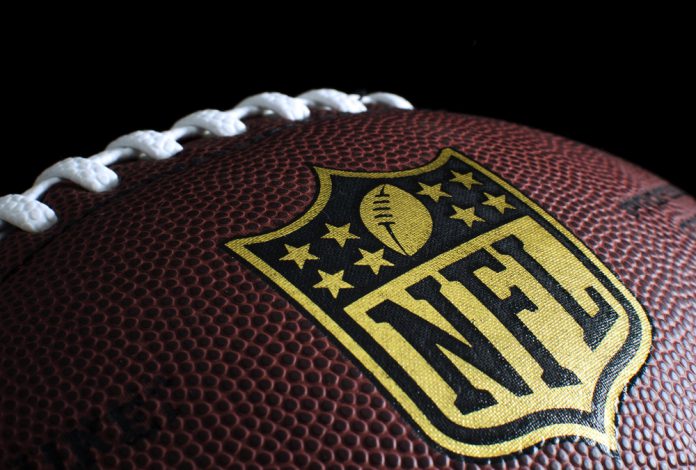 The National Football League (NFL) has announced a huge shift in its regulations, allowing NFL sides to be affiliated and sponsored by sportsbooks as of the 2020 season under certain stipulations.
Under the terms of NFL's new league policy, teams will be allowed to have official sportsbook sponsors and display signage in the stadiums, as long as the signs are not featured in the lower bowls of the grounds and include the word 'sponsor' in the advertisements. 
The league will also allow clubs in legalised betting jurisdictions to offer betting lounges in order to showcase mobile betting options.
NFL's chief strategy and growth officer, Chris Halpin, told ESPN: "We're allowing betting lounges. Similar to daily fantasy lounges today, in an adult, discreet area, there will be a betting setup, but we're not going to have betting windows.
"We're more and more excited about how sports betting is developing, and we're now doing more in the space. We're very positive about how it's developing."
As Halpin stated, physical betting windows will still be prohibited and no retail sportsbooks will be present in stadiums.
However, the latest policy change continues to show the organisation's willingness to adapt albeit at a slower pace than some of its predecessors. Last year NFL announced Caesars Entertainment as its first official casino sponsor, despite allowing casino brands to partner with clubs for years. 
NFL's change of heart when it comes to sportsbooks is likely due to the U.S. betting market continuing to grow. Sportsbooks are now legal in 14 states, with Nevada, Indiana, New Jersey and Pennsylvania currently housing NFL sides.
The news follows NFL's rivals, the XFL, openly embracing sportsbooks and betting into the sport in an attempt to help the firm stand-out of its competitors. The XFL currently has sponsorship deals with FOX Bet and DraftKings, while allowing certain ABC, ESPN and FOX XFL broadcasts to feature betting overlays.
Insider Insight: NFL's decision to offer limited sportsbook sponsorships is a huge decision for the league, however not a surprising one.  It is expected that more NFL affiliated states will legalise sportsbooks opening the market for potential growth in the betting sector, resulting in even greater financial gains by the NFL and its affiliated teams in the future.