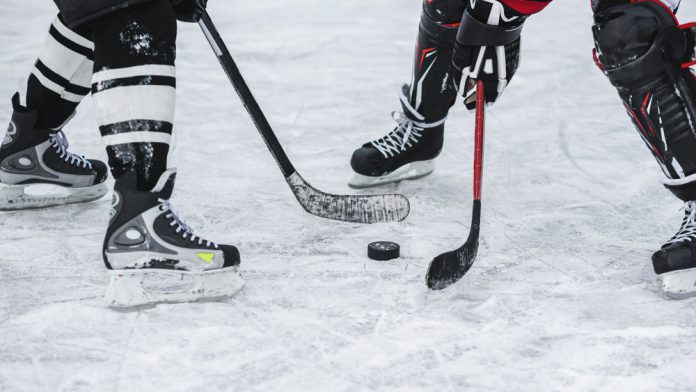 Swiss household appliance manufacturer, V-ZUG has been announced as an official sponsor of the 2020 IIHF Ice Hockey World Championships, held in Switzerland.
As part of the deal, V-ZUG branding will be present on press conference backdrops, rink-boards and advertising assets across the tournament's venues in Zurich and Lausanne.
Attila Castiglioni, V-ZUG's director of service and marketing department, stated: "As a Swiss company with a long tradition we are proud to support the IIHF Ice Hockey World Championships.
"Ice hockey represents the same values that are important to us as a company as well: discipline, commitment, passion for detail and precision."
The deal was brokered by Infront, the International Ice Hockey Federation's (IIHF) exclusive media and marketing partner.
Christoph Mauer, Infront's senior director of winter sports added: "This agreement with V-ZUG means we can add another big Swiss brand to the sponsorship portfolio of this year's IIHF Ice Hockey World Championship. The brand stands for quality and precision, aligning perfectly with the tournament's values as well as what we want to achieve at the event."
It is expected that both parties will organise activities in both arenas in order to garner fan and media attention before the tournament is set to start in May.
Finally, V-ZUG has gained the rights to use the 2020 IIHF World Championship logo and mascot for promotional use before and throughout the competition.
IIHF has yet again found another homeland sponsor following its V-ZUG announcement. Prior to the deal the tournament's other official sponsors included Swiss travel company STC, alongside Swiss Federal Railways and Malbuner.
Insider Insight: V-ZUG's partnership with the Ice Hockey World Championships is a shrewd piece of business considering the company is likely to gain increased media attention from the competition's homeland audience.
Meanwhile, Infront has yet again brokered another successful deal that will continue to strengthen its relationship with other companies.