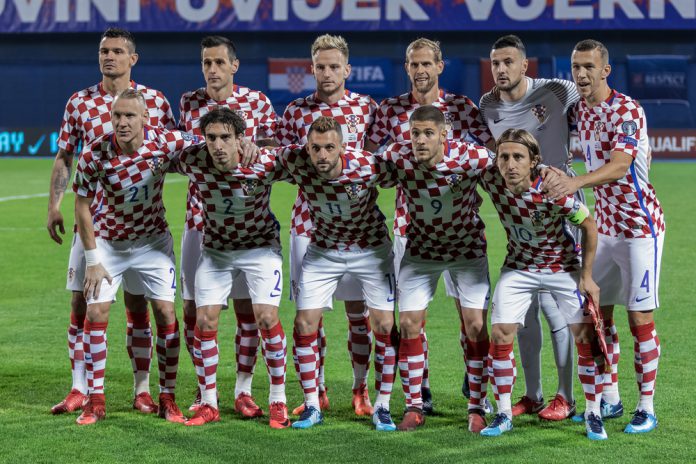 In a deal brokered by Hashtage Sport, Philippines based technology company TIANBO has announced a commercial partnership with the Croatian Football Federation (HNS), in a deal that strengthens the cross-continental appeal of both brands. 
As part of the sponsorship, HNS will be able to expand its commercial activities through the partnership with TIANBO, a global provider of online entertainment.
Hashtage Sport is a Birmingham based company that focuses on helping sports organisations and businesses explore the Chinese and Asia-Pacific market. The Firm currently has a three year partnership with HNS and plans to grow the federations reputation in Asia further.
Rongtian He, Hashtage's CEO exclusively told InsiderSport: "We have a really good relationship with TIANBO and we helped them approach the national team to see if they would like to consider a partnership. It happened very quickly, in just about four months.
"Everything went very smoothly, both sides were very professional. This is the Croatian National Team's first time working with Asian branding so there was some characteristic understanding, so they can learn how to understand the audience.

"We are not just helping the football federation in this market but we are helping them explore more Asian markets."

TIANBO Technology provides an online entertainment brand, including TIANBO Sports, with a particular focus on security technology features such as data encryption.

HNS' president and 1998 Golden Boot winner Davor Šuker added: "The Vatreni and their iconic red-and-white checkers are instantly recognisable worldwide, and they serve as an emblem of Croatia and of Croatian sports. 
"A major goal for HNS is to preserve and expand the recognisability and popularity of our team and federation everywhere in the world and this partnership with TIANBO Technology is an important step in expanding our reach and making our brand even more popular with international sports fans."
Insider Insight: The deal shows a growing trend of European sporting organisations branching into other global markets in order to maximise financially and attract a bigger fanbase. TIANBO's deal with HNS and its continued partnership with Hashtage Sport will enhance the federation's appeal on an international scale.