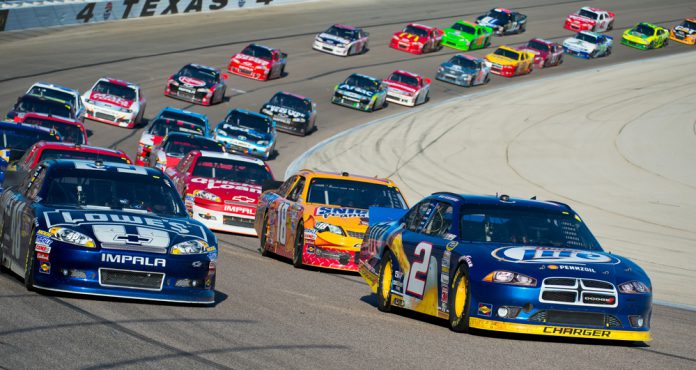 FOX Sports has extended its contract with the eNASCAR iRacing Pro invitational Series in order to air every event after the inaugural series drew in more than 900,000 viewers.
Last Sunday's event, according to Nielsen Media Research, was the most-watched telecast on FS1 since March 12, whilst also being the highest-rated esports TV program in US history. The figures along with the show's impressive social media engagement would have been defining factors in FOX's decision to continue airing the competition.

Brad Zager, FOX Sports Executive Producer, EVP/Head of Production & Operations stated: "This rapid-fire collaboration between FOX Sports, NASCAR and iRacing obviously has resonated with race fans, gamers and television viewers across the country in a very positive way.
"We have learned so much in a relatively short period of time, and we are excited to expand coverage of this brand-new NASCAR esports series to an even wider audience."
FOX Sports will continue to air the program on FS1 and its app under the name FOX NASCAR iRACING, symbolising the three major parties involved in the event.
"We're overwhelmed by the positive feedback and encouragement sent by industry stakeholders, drivers, partners, media and most importantly, our fans. We all can't wait to get back to racing and our partners at iRacing and FOX have worked with us to do just that – race," added Tim Clark, Senior Vice President and Chief Digital Officer, NASCAR. 
"We are committed to running these eNASCAR iRacing events as long as necessary. Providing a platform for our fans to watch and engage with their favourite drivers is our number one priority."
eNASCAR iRacing Pro invitational Series, which was won by three-time Daytona 500 winner Denny Hamlin, will continue to utilise the racing brand's vast array of racers from various competitions including the NASCAR CUP SERIES, NASCAR XFINITY SERIES, NASCAR GANDER RV & OUTDOORS TRUCK SERIES, among others.
Insider Insight: iRacing and NASCAR have somewhat struck gold with the eNASCAR iRacing Pro Invitational Series. Considering the event was just to appease certain race fans while introducing esports, it has now broken records and will now be recognised as a serious league, hence FOX's willingness to extend its partnership. It goes to show how lucrative following trends and adapting to different sectors can benefit a brand.