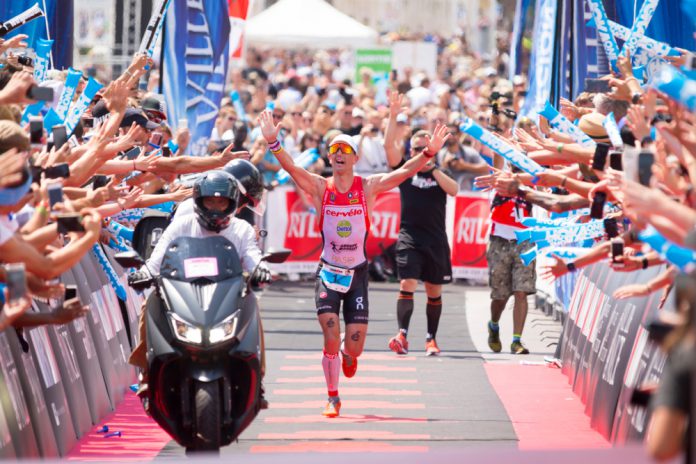 Wanda Sports Group has agreed to sell The IRONMAN Group, one of the world's biggest triathlon, running, trail running, cycling and mountain biking events to Advance Publications for £610m ($730) in cash.
Advance own's a variety of leading publications, magazines and journals including the likes of GQ and Vogue whilst also owning a major shareholding in Discovery. 
The deal is expected to be finalised in the second quarter of 2020, ending Wanda Sports Group's 5 year tenure with IRONMAN in which the triathlon brand cost the company an estimated £533.5m, plus the assumption of debt.
Hengming Yang, President and CEO of Wanda Sports Group, stated: "This transaction represents a great outcome for both parties. Advance is acquiring the world's largest organizer of mass participation sports events and a portfolio of brands synonymous with excellence, and we will unlock significant value for our shareholders."
As part of the agreement Wanda Sport Group will continue to operate various races for The IRONMAN Group in China under an exclusive license agreement including the countries triathlon, marathon and mountain bike events.
Yang added: "Looking ahead, we will continue to leverage the strengths of our Infront and Wanda Sports China businesses to expand our global sports, media and marketing platform."
"Our focus remains on ensuring our long-term partners get the most out of every event by increasing appeal, reach and fan engagement, organising, operating and licensing popular mass participation events, and strengthening our foothold in China to serve the large and fast growing sports market."
Wanda has also issued a response as to where its net proceeds will likely go, with $230m expected to repay the interest and fees of its Credit Suisse loan, whilst $50m will be issued to Wanda Sports & Media, the company's Hong Kong based firm.
Andrew Messick, President & CEO of The IRONMAN Group, commented: "We thank Wanda Sports Group for its support over the past four years and are proud of what we have accomplished together.  We look forward to continuing our work in China with Wanda Sports Group in the coming years. 
"Further, we are excited to join forces with Advance and benefit from its breadth of expertise as we continue to deliver the exceptional experiences for which we are known."