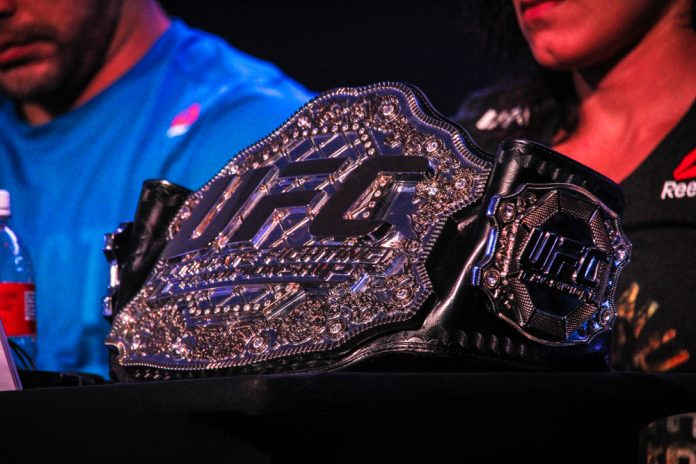 Mixed martial arts (MMA) promotion company the Ultimate Fighting Championship (UFC) has signed a major licencing agreement with Amazon-owned clothing retailer Zappos.com.
The multi-year partnership, agreed on Friday 15 January, between the two Las Vegas-based firms will see Zappos become the exclusive merchandise manufacturer and distributor of UFC products in the US.
Commenting on the cross-city agreement, Karim Wazani, UFC Head of Product, said: "While Zappos is a national brand, we value our Las Vegas community and its many sports fans.
"We are excited to reach new audiences through UFC's vast and loyal fanbase, and become the one-stop-shop for their favourite gear."
A range of products will be produced by the retailer, including headgear, footwear, clothing and other accessories, in men's, women's and children's sizes.
"Through our partnership with UFC, we're excited to bring 'wow' to a whole new customer. It's a very natural relationship — we're both Las Vegas-based organizations that share a passion for inclusivity which extends into the fitness world," said Zappos CEO, Kedar Deshpande.
In an official statement, Tracey Bleczinski, the UFC's SVP of Global Consumer Products, added: "Our merchandise and apparel is a primary touch point that helps connect our fans with UFC's brand.
"Zappos is a company of innovators in online retail. Their customer service is without equal, their reach is global, and they are part of the Amazon family."
Starting in 2021, UFC merchandise distributed outside of the US will be manufactured by combat sports apparel brand Venum under the terms of an agreement signed in August 2020, after the previous agreement with Reebok expired.
The MMA tournament has proven to be one of the most popular offerings on ESPN, with the network's opening night of UFC coverage generating an additional 525,000 subscribers to the ESPN+ over the top (OTT) streaming service.
Estimations of the promotion's value vary, but UFC President Dana White has claimed in the past that it is worth around £7 billion dollars, whilst the seven year pay-per-view broadcasting agreement with ESPN was touted at $1.5 billion at the time of its signing in 2019.