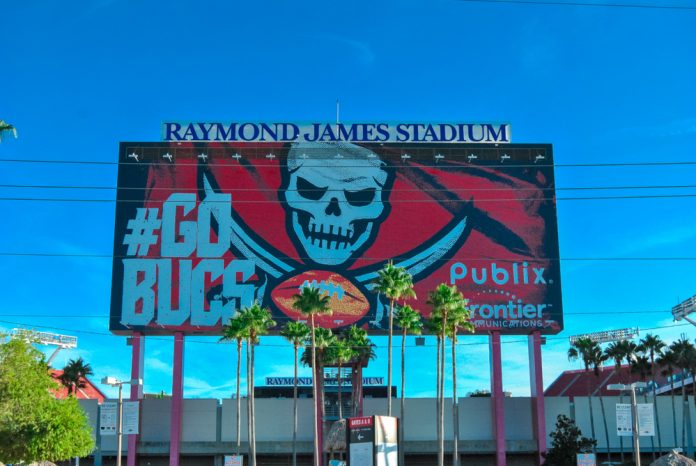 Up to 22,000 fans will be allowed to attend this year's Super Bowl LV, including 14,500 ticket buyers and 7500 vaccinated health care workers.
The National Football League (NFL) has spent weeks consulting with Centers for Disease Control and Prevention (CDC), the Florida Department of Health, and area hospitals but has reached a decision to set the overall attendance at 22,000.
Frontline staff have been invited to watch the annual championship game on 7 February as a thank you for their unwavering commitment throughout the COVID-19 pandemic. All 32 NFL franchises will be able to choose vaccinated health workers from local communities to receive a ticket.
The NFL has also confirmed that frontline workers will be celebrated throughout the event and during the CBS broadcasting of the game.
"These dedicated health care workers continue to put their own lives at risk to serve others, and we owe them our ongoing gratitude," NFL Commissioner, Roger Goodell, remarked. "We hope in a small way that this initiative will inspire our country and recognise these true American heroes. This is also an opportunity to promote the importance of vaccination and appropriate health practices, including wearing masks in public settings."
Raymond James Stadium, the home of the Tampa Bay Buccaneers, will stage this year's edition of the Super Bowl. The venue holds 65,000 but the Florida-based franchise has been limited to 16,000 fans for regular home games.
Masks will be mandatory throughout the event, which will include podded seating and other contact-free elements at concessions, restrooms and other checkpoints.
Jane Castor, City of Tampa Mayor, added: "Our local healthcare workers have worked around the clock to ensure the health and safety of our community and I cannot think of a better way to honour them than with the eyes of the world on our hometown for Super Bowl LV."
In November, the NFL announced it had joined forces with Visa to make the Super Bowl completely cashless for the first time in its history and prevent the spread of the virus.
Last night, the Buccaneers secured a place in the annual championship after defeating Green Bay Packers 31-26 in the NFC Championship game. The Buccaneers will take on the Kansas City Chiefs on home soil next month, becoming the first NFL team to play a Super Bowl in their own stadium.