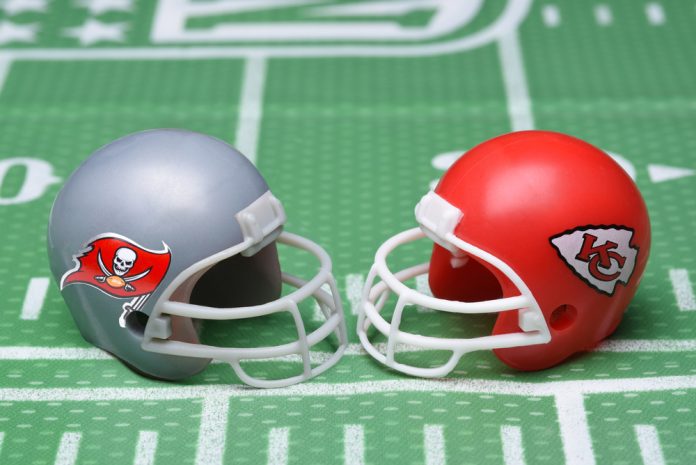 The 2021 Super Bowl LV drew in an average viewing audience of 96.4 million on CBS Sports, making the annual National Football League (NFL) clash the lowest watched championship game since 2007.
The figures, which were distributed by Nielsen Media Research after an unusual period delay, showed viewership was down 15% on the revised data from last year's edition of the Super Bowl.
The showdown between the Tampa Bay Buccaneers and Kansas City Chiefs – which the home side triumphed 31-9 – failed to reach the 100 million viewership mark, which each edition of the Super Bowl since 2010, with the exception of 2019, has reached.
Although the game dipped in viewership, the NFL clash was the most live streamed game ever, drawing in an average 5.7 million digital viewers per minute. This figure increased by 65% on the 2020 Super Bowl. It was also the first time the game eclipsed the four and five million average minute mark.
The Boston market – where Buccaneers quarterback Tom Brady won six Super Bowls with the New England Patriots – scored a 57.6 rating for the game, ranking ahead of the Tampa Bay market, which recorded a 52.3 rating.
Research from Octagon showed that viewership fell as the skewed scoreline increased, and continued to drop off as the Buccaneers began to run away with the game. 
The sports division of the American broadcast network had expected ratings to take a nosedive, with many bars and venues that would usually show the match live facing restrictions due to the COVID-19 crisis. 
However, the data marks a shift in how sports enthusiasts consume sports, with many viewers opting to use CBS's All Access over-the-top (OTT) streaming service, although, there were reports of issues with the CBS app which may have contributed to these statistics.