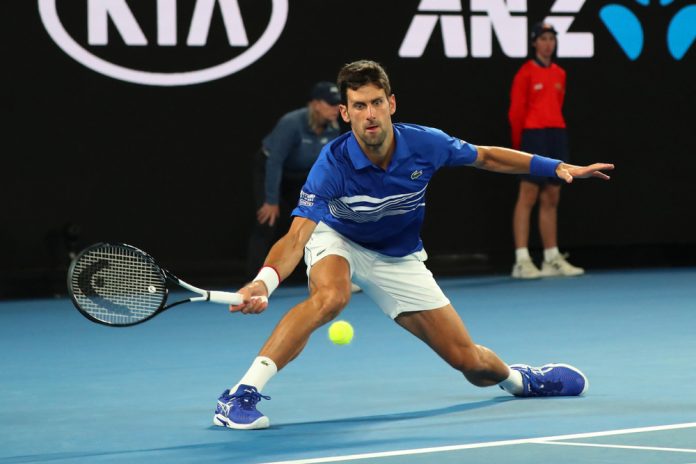 The Australian Open is expected to lose more than €60 million as a result of the COVID-19 pandemic, Chief Executive of Tennis Australia, Craig Tiley, has divulged.
Tiley attributed the estimated €64 million losses to the lack of ticketing revenue from the Grand Slam tournament, which concluded on 21 February.
Initially, organisers set a limit of 30,000 spectators per day – half of the usual attendance at the Australian Open – before a snap five-day lockdown was introduced in Melbourne and the state of Victoria, forcing the competition to move behind closed doors for the duration, with more than 100,000 ticket refunds issued.
Tiley said in an interview with Melbourne-based radio station SEN before the closing weekend: "It's going to be tough. It's not going to be easy. We're going to lose multi-millions of dollars on this event.
"Obviously we took a big hit with five days with no fans, as you don't sell merchandise [and] sponsors don't get activation. You don't sell tickets or premium hospitality. So five of 14 days, that's a big hit."
He added: "We have $80 million in reserve and we will exhaust that and we will take anywhere from a $40 million to $60 million loan. It's a big loss, but we haven't finalised the number yet. We've still got to see what our receipts are."
The event also racked up a hefty bill to meet coronavirus protocols, including 14-day quarantine hotel stays for players arriving in the country to compete in the tournament.
Furthermore, ratings on commercial broadcaster Channel Nine's coverage of the Australian Open decreased 30% year-on-year, with a total of 11.298 million people watching the event over the 14-day period.
The 2021 men's final, which pitted Novak Djokovic against Dmitri Medvedev, drew in 1.17 million, down from the 1.5 million that tuned in to last year's final and the 2.6 million that watched Djokovic beat Rafael Nadal in 2019.
In addition, Naomi Osaka's second consecutive victory in the women's final fell from a peak audience of 1.17 in 2020 to 849,000 this year.
However, Nine Entertainment – Channel Nine's parent company – is not seeking compensation from Tennis Australia, The Age has reported. In December, the firm negotiated a 10% discount on its deal with the governing body after it was announced that the tournament would be pushed back to February, preparing the broadcaster for a significant drop in viewership.
Nonetheless, Tiley reaffirmed to SEN that the Australian Open has given organisers a playbook to 'share with the rest of the world', based on the governing body's efforts in hosting the tournament.