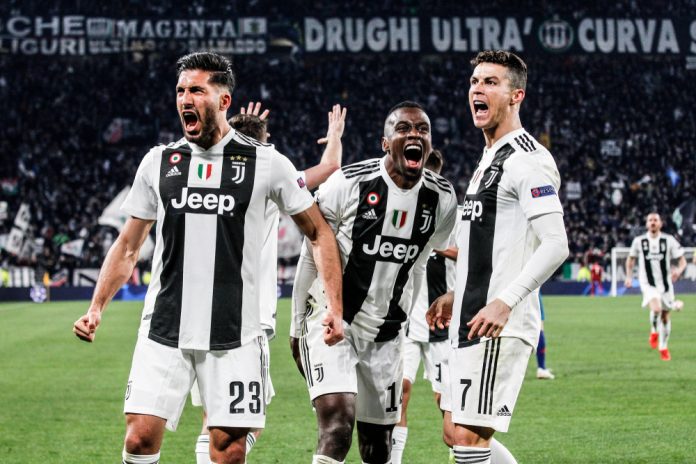 Italian giants Juventus are set to become the third professional football club to feature in Amazon Prime Video's 'All or Nothing' documentary series.
The series will follow the team throughout the ongoing 2020/21 Serie A season, featuring a range of key fixtures and events, such as the appointment of head coach Andrea Pirlo.
Fulwell 23, The UK-based producer of the show, has produced popular sports documentaries such as Sunderland 'Til I Die, The Class of 92 and I Am Bolt.
Amazon will debut the documentary later this year exclusively on its Prime OTT offering in over 240 different territories across the world.
"This represents another step forward in the constant evolution of our club," said Giorgio Ricci, Chief Revenue Officer at Juventus.
"The collaboration with Amazon Prime Video is a perfect fit between two successful brands with a global reach and a continuous desire to challenge, change and create in an innovative way.
"We look forward to showing the world what the Juventus brand really is and what it really means, with the undisputed quality and unique touch of the All or Nothing series."
Manchester City were the first football club to feature in an All or Nothing series, followed by Tottenham Hotspur, whilst the Toronto Maple Leafs of the National Hockey League (NHL) have also been confirmed as the subject of an upcoming edition of the documentary.
It was also announced earlier this month that the Bundesliga's Bayern Munich will be covered in a new documentary series, following a 2019 four-part programme following the club's rival Borussia Dortmund.
The latest series builds on Juventus' prior success on Amazon Prime's rival Netflix. The team was the first football club to be the subject of a Netflix documentary in 2018's First Team: Juventus.
In a separate deal with the consumer conglomerate, the 35-time Serie A champions' television channel will also be distributed internationally by Prime Video.
Amazon is becoming an increasingly prominent figure in the sports broadcasting industry, having recently acquired the rights to UK coverage of Spain's La Liga, in addition to its current roster of Premier League fixtures.