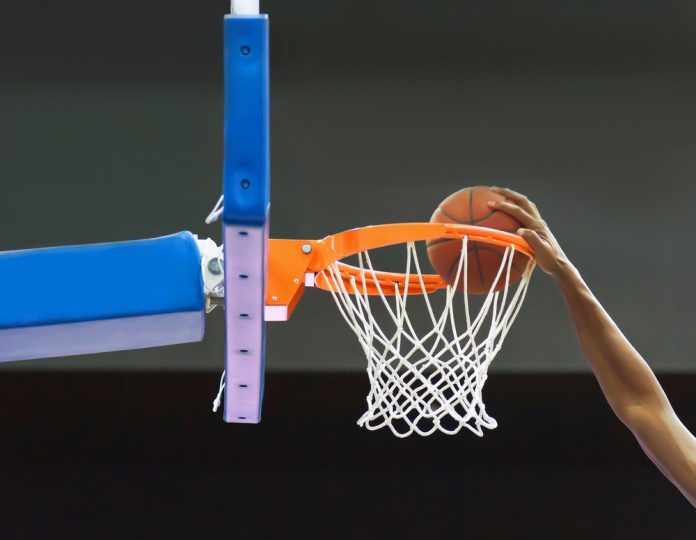 The National Basketball Association (NBA) has renewed its multi-year partnership with PepsiCo, with the drinks manufacturer continuing as the official soft drink and official chip of various competitions.
Under the terms of the agreement, PepsiCo will remain an official partner of the NBA, WNBA and NBA G League, leveraging its Mountain Dew and Ruffles brands to engage with NBA fans through year-round programming and experiences at marquee league events, starting with the NBA All-Star on 7 March.
"Since partnering with PepsiCo in 2015, we've had the pleasure of collaborating with the talented teams across their portfolio of brands, finding new and innovative ways to bring our partnership to life," said Lauren Sullivan, Vice President of Global Partnerships at the NBA.  
"From evolving the MTN DEW 3-Point Contest with two new high-stakes shots from the Mountain Dew Zone or introducing the first-ever 4-point Ruffles RIDGE line in the 2018 NBA All-Star Celebrity Game, we've found highly impactful opportunities to engage with our fans and are looking forward to the future of our partnership."
Mountain Dew, a subsidiary of PepsiCo, and an official partner of the NBA, will align with the league's 3-Point Contest throughout the year utilising media and content executions. 
Taking an active role with the NBA, the brand will award £100,000 in newly created Mountain Dew Scholarships to two students from Historically Black Colleges; Universities (HBCUs) during the 3-POint Contest Broadcast. The contest will air on TNT and will see the return of the Mountain Dew Zone.
Meanwhile, Ruffles will be the title partner of future NBA ALl-Star Celebrity Games, in addition to its status as the official chip of the NBA.
As the renewal rolls out a number of activations will take place, including a new TV commercial as part of Ruffles' Own Your Ride campaign during the upcoming All-Star Game. This will mark the first time the brand has launched a TV advertisement in almost a decade, and will feature ALl-Star players Anthony Davis and T-Pain.
In addition, the snack brand will team up with another All-Star, Jayson Tatum, who will release his own signature tortilla chip flavour, the Ruffles Flamin' Hot BBQ.
"It's been an incredible journey over the past five years as official snack and beverage partner of the NBA, and we are thrilled to renew the partnership well into the future," said Justin Toman, Head of Sports Marketing at PepsiCo.
"The game, the players and hoops culture carry such influence with fans that we can't imagine a better opportunity for us to continue integrating our food and beverage brands. MTN DEW and Ruffles will continue to be our lead brands for the partnership – and through our roster of NBA and WNBA players, key platforms such as the MTN DEW 3-Point Contest and other activations throughout the season, we will continue to bring fans closer to the game and the hoops lifestyle they know and love."