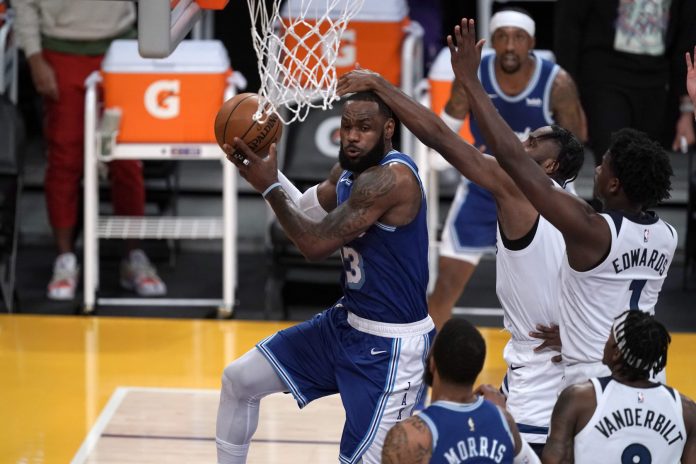 National Basketball Association (NBA) icon LeBron James has made the switch from Coca-Cola to PepsiCo, to become the face of its new energy drink Mtn Dew Rise Energy.
The multi-year collaboration with the Los Angeles Lakers star will see the multinational corporation activate its portfolio 'in unique and unexpected ways', including the snack category, as well as endorsing its new Mountain Dew product.
The partnership will also concentrate on social justice and community initiatives, with Pepsi emphasising the 36-year-old's work off the court as well as on it.
"LeBron is arguably the most influential celebrity in the galaxy right now," added Adam Harter, PepsiCo Senior Vice President of Media, Sports, and Entertainment. "He dominates on the court, has a thriving enterprise, puts his family first, and is committed to social change and making a positive impact on communities.
"He is not only going to be an incredible brand partner to Mtn Dew Rise Energy, but we also look forward to the collective impact we can make on the people we serve through education, social justice, and community initiatives."
Two months ago, James ended his 18-year association with rival brand Coca-Cola in favour of an agreement with Pepsi, which also extended its long-running relationship with the NBA earlier this month.
Commenting on the switch, James noted: "It's important to me that I believe in the brands and products where I invest my time. When I first learned about the message behind the drink – the fact that every day is a chance to rise for all of us – that really resonated with me.
"The ability to rise and find motivation to do more and be more every single morning is powerful. I'm excited about the opportunity to bring that to life through this partnership with PepsiCo."
Forbes estimated that James currently ranks as the fifth highest-paid athlete in the world, pocketing around $60 million last year from endorsement agreements alone.
Most recently, the basketball star became a minor partner in Fenway Sports Group (FSG) – the company that owns Premier League giants Liverpool FC.
James, along with business partner Maverick Carter, became the first Black partners at FSG after expanding their investment in the group, which is looking to enhance its sports franchise portfolio.