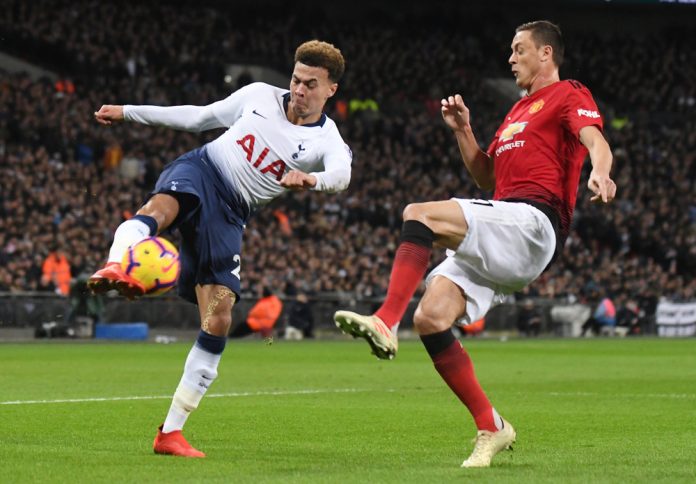 The Premier League is 'in talks' to abandon the broadcast rights tender process in favour of 'rolling over existing deals' with Sky, BT Sport and Amazon Prime, according to The Telegraph.
The division is aiming to avoid a blow to the value of the next rights cycle as a result of the coronavirus outbreak – having observed other footballing leagues experiencing a decrease in value, such as the Italian Serie A – and use the private sale 'as a means of securing greater financial security'.
It was also outlined in the report that the top-flight league's broadcast partners are 'open' to the idea of a private sale to skip out the traditional rights auction.
Furthermore, the league is said to be in conversation with the British government to avoid any legal disputes over the private sale of the next rights tranche.
The British newspaper stated that the Premier League is aiming to pull in around £4.7 billion via the agreement – a similar price tag to that of the current media rights cycle.
At present, pay-television broadcaster Sky contributes the largest proportion of the fee, cashing out around £3.5 billion for 128 live games per year, whilst BT pay approximately £975 million to air 52 matches a season, and finally, Amazon acquired 20 matches per season for a total sum of £90 million.
After a 2006 European Commission ruling prevented the Premier League selling the rights to the top-tier to just one broadcaster, a private sale hasn't been seen since the early 2000s.
However, it could spark complaints from rival broadcasters, such as digital streaming service DAZN, which was 'weighing up' entering the mix for the rights to the English top-flight earlier in the year.
Meanwhile, The Telegraph also noted that future broadcasting deals will require guarantees that the division's 'big six' teams – Arsenal, Chelsea, Liverpool, Manchester City, Manchester United and Tottenham Hotspur – will remain in the Premier League, in the wake of the collapse of the European Super League (ESL).
However, the Premier League is reportedly looking at revising the rules to prevent its clubs from ever breaking away to form a new competition and avoiding a repeat of the ESL.
The rights to the next three seasons of the division are expected to be assigned by the end of May.