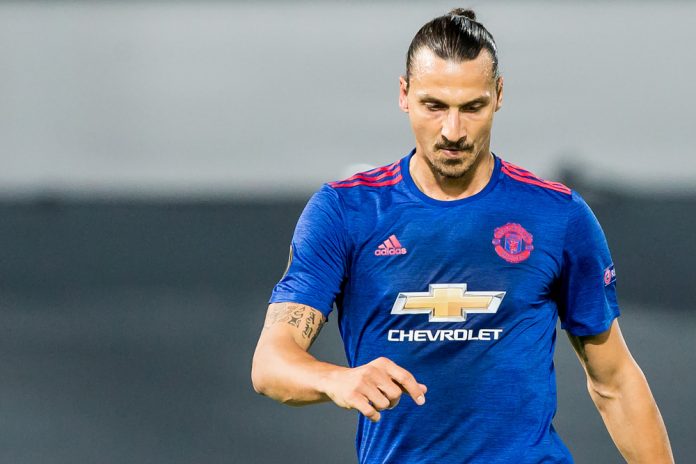 UEFA has launched a disciplinary investigation into Sweden star Zlatan Ibrahimovic's 'alleged financial interest in a betting company'.
An ethics and disciplinary investigator has been appointed to undertake the investigation, which will look into whether the Serie A striker has violated the European footballing authority's betting rules, as a result of his links with BetHard.
Earlier in the month, it was reported that FIFA and UEFA were looking to take action against Ibrahimovic and that the 39-year-old could face a lengthy ban from football, which would most likely spell the end of his playing career.
UEFA released a statement which read: "In accordance with Article 31(4) of the UEFA Disciplinary Regulations (DR), a UEFA Ethics and Disciplinary Inspector has today been appointed to conduct a disciplinary investigation regarding a potential violation by Zlatan Ibrahimovic for having an alleged financial interest in a betting company. Further information regarding this matter will be made available in due course."
Swedish newspaper Aftonbladet, had reported that Ibrahamovic held 10% share in Malta-based operator BetHard, a bookmaker that he represented as global ambassador, prompting the Football Association (FA) to open its own investigation.
Similarly, both FIFA and UEFA do not allow players with a financial interest in gambling firms to partake in their competitions.
Although Ibrahimovic had initially retired from international duty in 2016, he made a return to the Swedish national team last month, playing a part in the FIFA World Cup qualifiers against Georgia and Kosovo. He has also represented AC Milan in the UEFA Europa League.
According to Reuters, Ibrahimovic could face a fine of 100,000 Swiss francs and forced to sit out on all football-related activity for a maximum of three years.
Last week, the striker signed a one-year contract extension with the Italian top-flight team, valued at around €7 million per season and taking Ibrahimovic beyond his 40th birthday in October.