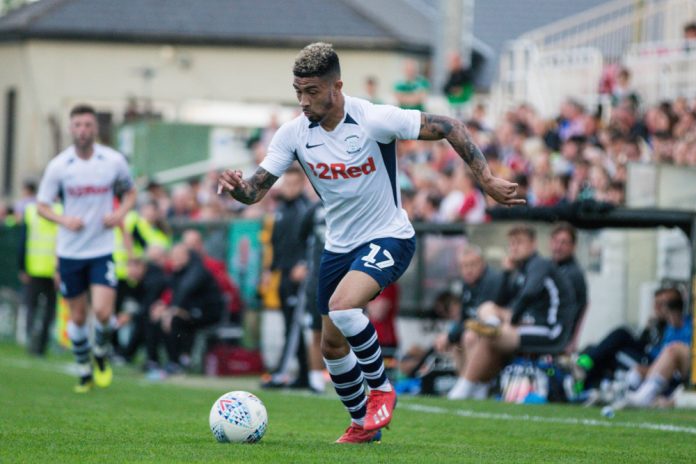 Preston North End has ended its sponsorship agreement with Kindred Group betting brand 32Red, which will be replaced by 'a local non-betting partner' to be announced in the coming weeks.
Club owner Trevor Hemmings' advisor Peter Ridsdale informed supporters of the news in a message issued to the fans, following the conclusion of the 2020/21 English Football League (EFL) season.
Ridsdale expressed gratitude 'for the income received from the betting sector and for the last four years from 32Red', having served as the club's primary sponsor since 2018, but cited the wider backlash surrounding commercial partnerships between the gambling industry and football clubs as the reason to terminate the partnership.
The message published on the official club website read: "Finding good sponsors that work with us and also pay competitive monies is difficult. Some years ago many football clubs were sponsored by alcohol companies and then that sector was prohibited. 
"This gap was taken up by betting companies. Indeed if you take away front of shirt sponsors who are directly connected to their club's owners, by far the greatest balance of front of shirt sponsors in the top two divisions are betting companies.
"We have been grateful for the income received from the betting sector and for the last four years from 32Red. We do however recognise that many of our supporters have grave misgivings in such relationships and of course it means that replica shirts for our supporters aged under 18 cannot be the same as the ones being worn by our first team squad.
"In thanking 32Red and all other sponsors in recent years, I am able to confirm that we will be announcing in the coming weeks a new front of shirt sponsorship deal with a local non-betting partner that we are absolutely delighted with and we believe that our supporters will be too. This will give us plenty of time to get the new logos onto the 2021/22 kit in time for launch in July."
Earlier in the month, EFL League Two side Forest Green Rovers became the debut English professional football club to join calls for a ban on gambling sponsorships, throwing its weight behind the national campaign, Big Step.
Prohibition of betting sponsorships by sports clubs has been touted as 'the most likely outcome' of the overhaul of British gambling legislation, although EFL Chairman, Rick Parry, has warned of the 'catastrophic' consequences that a ban could have on lower league clubs.
Scottish Premiership giants Rangers, on the other hand, recently renegotiated terms with 32Red, marking the most lucrative deal in the club's history. The Kindred-owned brand also maintains deals with Derby County, Cardiff City and Middlesbrough.