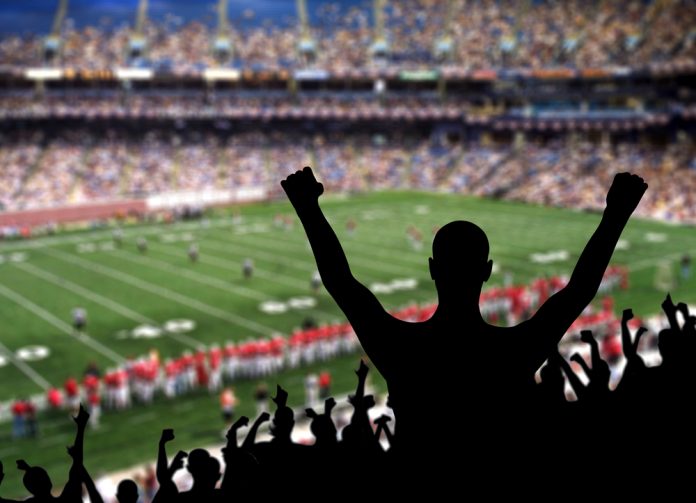 With sports non-fungible tokens (NFTs) enjoying exponential growth in the sporting space, more than one in 10 sports fans have purchased the digital collectibles during the coronavirus pandemic, according to new research published by TickPick.
Of a survey of 1,000 US sports fans, the online marketplace uncovered that 5% of fans have purchased sports NFTs over the past year ($260 on average) – or more than one in 10 people.
In addition, it was found that 18% of fans have purchased sports trading cards over the past year ($350 on average).
However, although merchandise was the most common way for fans to spend money, it wasn't the most expensive. Instead, those who purchased sports trading cards ultimately spent the most, averaging $354 in expenditures per fan.
"The sports trading card industry is currently seeing a boom in direct relation to digital currencies," TickPick said. "Digital trading cards, which often show a clip instead of a still image, are selling like crazy. So far, investments in sports trading cards are outtrading the S&P 500.
"Were fans to strike it rich in digital currency, 11.3% would reinvest this currency into more sports trading cards. More commonly, however, they would spend the money on season tickets and more sports merch.
"Fortunately, you don't have to be a Bitcoin millionaire to afford season tickets. From no hidden fees to the Best Price Guarantee, we've removed the stress out of buying tickets. It's not all about the money, but still getting to enjoy the love of sports."
The study also added that over one in five people would buy property near a sports stadium if they 'struck it rich' on Bitcoin, whilst 17% of National Basketball Association (NBA) fans would pay one Bitcoin to attend the NBA finals this season.
After the pandemic struck, several US sports leagues were forced to shut down for the season, and TickPick disclosed that 63% of fans agreed 2020 was the worst year in sports history, whilst 82% of people felt lost without sports in their lives.
As a result, more than one in five fans have lost interest in sports amid the pandemic, but, conversely, 45% of people say their interest in sports has risen and the pandemic's most common impact on a sports fan was to increase their interest in sports.
Breaking down the figures, 20.5% of fans said their interest decreased and 27.8% said they were less engaged, both of which are reflected strongly in televised sports ratings.
In almost every sport, ratings nosedived in 2020. Compared with the previous year, ratings were down 51% for the NBA finals, 61% for the National Hockey League (NHL) finals, and 45% for the US Open.
Similarly, the Super Bowl, which pitted Brady against Mahomes, drew its lowest ratings in 15 years.