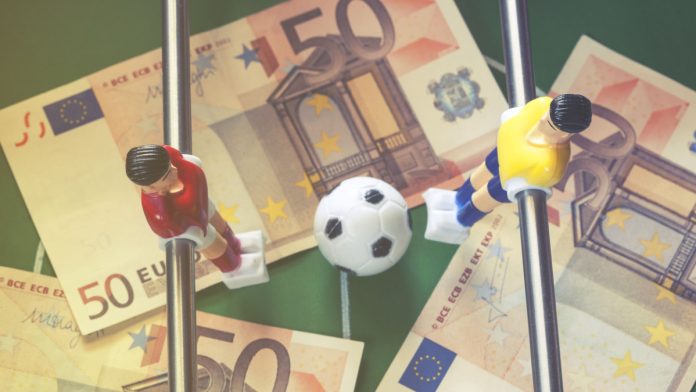 An unnamed Major League Soccer (MLS) player has been banned from future team activities until further notice after allegedly participating in sports gambling practices.
This comes soon after Brazilian newspaper O Globo reported that Colorado Rapids midfielder Max Alves has been the recipient of illegally sourced payments connected to match-fixing. 
The Rapids addressed the situation right after the news about Alves broke by saying: "We are aware of the reports regarding a Colorado Rapids player in connection with unlawful sports gambling.
"We take matters of this nature seriously and seek at all times to protect the integrity of the game.
"The player has been removed from all team activities while MLS conducts an investigation into the matter."
Although the MLS did not point to any particular names, it could be that both cases are related due the announcements being posted on social media just two hours of each other.
The MLS said: "Major League Soccer is aware of the reports regarding alleged involvement by a current player and a former player in connection with unlawful sports gambling.
"The integrity of the game is critical to the league and MLS takes these allegations and any contravention of the league's integrity rules.
"The current player has been removed from team activities pending an investigation into this matter, which will begin promptly."
O Globo's initial review of the scandal suggests that Alves was paid $9,000 by fixers to receive a yellow card in a game against LA Galaxy back in September 2022, when he was booked only a minute after stepping on the pitch as a substitution.
The news outlet has also mentioned that José Carlos Cracco Neto "Zeca", another Brazilian footballer, has been allegedly referred to fixers by Alves and might have also been involved in the case at some point.
While no official charges have been imposed on Alves yet, investigations are ongoing and Brazilian authorities in the state of Goias have already charged a total of 16 people, seven of which players, in connection to match-fixing allegations.