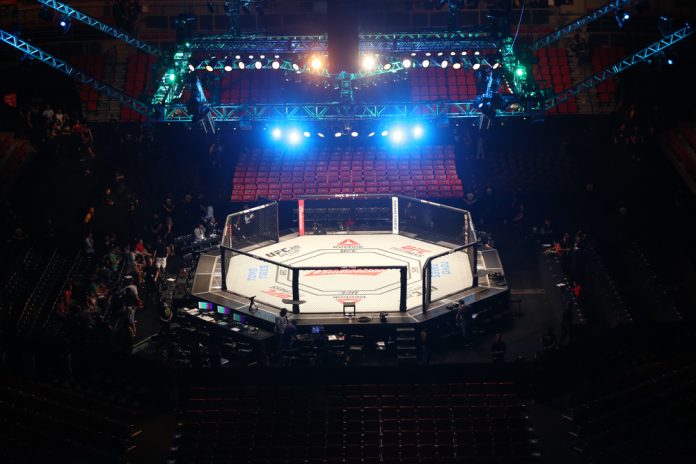 The Ultimate Fighting Championship (UFC) has expanded its partnership with cryptocurrency casino and sportsbook company, Stake.com, to now include Brazil.
The original collaboration was announced in 2021, which witnessed Stake.com solidify its standing in the Octagon by becoming UFC's first-ever official betting partner in Latin America and Asia.
UFC's Vice President of Global Partnerships, Nick Smith, commented: "Stake.com has been a great partner this past year, and we're thrilled to continue the relationship. With sports betting becoming more widely accessible, we have added Brazil, a very important emerging gaming market, to a far-reaching collaboration that already included key regions within Latin America and Asia.
"We look forward to working with Stake.com to continue to offer a unique way for fans to experience the action and excitement of UFC through Stake.com's innovative and emerging gaming platform."
Furthemore, the partners will also collaborate on a variety of custom and original content that will be distributed across UFC-owned social media channels and digital platforms, and the two brands will work together to create exclusive promotions and VIP experiences for fans.
Marking the UFC's first betting partner within Brazil, a country where the organisation noted has become "one of the most recognised brands", with an estimated 34 million fans, the agreement will see Stake.com receive a wide-range of integrations into key UFC assets.
"We're more than pleased to renew our partnership with UFC for 2022, after a huge 2021," added Mladen Vuckovic, CEO of Stake.com. "Our relationship with UFC is only getting stronger, and we cannot wait to welcome UFC fans from all around the world onto our platform."  
Moreover, the crypto casino will have a branded presence inside the Octagon during select pay-per-view and fight night events each year, alongside being the presenting sponsor of UFC's regularly scheduled pay-per-view event hosted in Brazil.
The agreement also provides for an annual brand ambassador fund that will offer 'significant paid marketing opportunities' to participating UFC athletes.
"Our current player base relished the partnership, making the most of VIP experiences and exclusive content to bring them an experience with one of the biggest sporting organisations in the world," Vuckovic concluded. "This is something they cannot find anywhere else."
In delving deeper into the crypto market, last month UFC also teamed up with Dapper Labs to launch its Non-Fungible Token (NFT) collectible product, UFC Strike.
After having debuted initially as an open drop of 200,000 packs on 23 January, MMA fans are now able to virtually own key fight moments in the history of the competition.