Blockchain technology has come storming into the sporting world in recent years, particularly NFTs, with multiple leagues and teams striking partnerships in this emerging digital space as a means of engaging with followers and driving revenues.
One of companies which has been highly active in this trend is Sorare, the NFT-based fantasy sports platform, whose newly appointed Head of Design Dan Sormaz spoke to Insider Sport about the firm's product and plans for growth.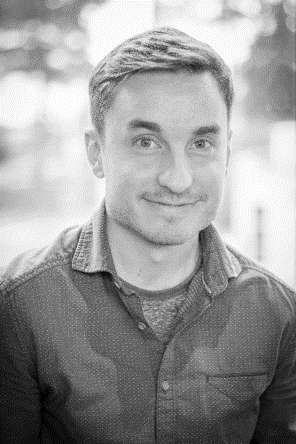 IS – Congratulations on your new position at Sorare, can you provide an outline of what your responsibilities will entail?
DS – Thank you—I'm excited to be here! My primary responsibility is to ensure that Sorare has a world class user experience.
This manifests in many different ways from how enjoyable our products are to use, to how every aspect of Sorare looks and feels when you interact with it. Of course, I'm also responsible for building a world-class team at our offices in New York and Paris to enable all of this great work to happen.
IS – For our readers who are new to NFTs and blockchain, can you give us an overview of how Sorare's digital fantasy football platform works?
DS – Because it is something completely new, I tend to explain it as a combination of things that people are already familiar with. At its core, it can be described as a fantasy football game built on top of digital trading cards in the form of NFTs.
Our users, or managers as we like to call them, start by collecting their Sorare cards, which are officially licensed digital trading cards representing real-life players. With their cards, they can then build and manage their own club, putting their passion and knowledge of the game to the test.
Managers play their teams in Sorare's fantasy game, where they can compete globally twice a week and connect with other managers on the platform. If they perform well, they can earn rewards, like new cards, merchandising, and even things like tickets to games or meet and greets with players.
NFTs add an extra dimension to the whole thing because you own all of your cards, and the technology this experience is built upon enables our community to interact in any way they see fit. Managers are sharing cards they've unlocked, analysing strategies, and even trading cards with each other all outside of our platform.
IS – How much has digital engagement evolved within sport in recent years?
DS – Digital engagement in sports has evolved massively. More and more interactions are moving online, and local fan bases are turning into global communities.
As a result, there is an inherent desire for deeper and more connected digital experiences between fans and their favourite leagues, clubs and athletes. Fans don't want to engage with football games passively, they want to participate and invest in what they love.
We believe that by reinventing sports collectibles and fantasy football in the digital space, we're helping satisfy those desires.
IS – What lessons can Sorare take from other technological sectors as it seeks to further enhance its sports entertainment offering?
DS – One of the things that initially attracted me to Sorare was that I felt the company was creating a new sector more than it was building on top of anything out there.
Whether it's fantasy sports, digital collectibles, blockchain, there's a lot of interesting work happening in all of these spaces individually but it's the combination of these things that I believe can create something truly unique.
So, my biggest lesson is that we don't want to recreate anything that's out there and just do it more efficiently, we want to give our users something that, as a whole, is different from anything else they've experienced so far.
IS – Is effective and high quality design arguably the most important factor when creating an NFT-based entertainment product?
DS – As a designer, I can't help but believe that it plays a critical role. From the way you interact with our product, to the visuals on the card, to those spontaneous moments of delight, there's just an endless amount of opportunities to differentiate your product from every other product through design.
It's an exciting time for my team because many of the design patterns that have already been established in more mature sectors have yet to be established here. There's just an endless amount of innovation that has yet to be unlocked.
IS – With athletes and teams across multiple sports increasingly leveraging NFTs, can Sorare's product be expanded beyond football to other team-based sports?
DS – I'm very confident that this is possible and we have plans to do so in the coming year. In just a short amount of time, Sorare has already proven hugely successful within football, with over 1.5 million users and partnerships with over 240 football clubs and leagues, including the likes of LaLiga, Bundesliga and MLS.
IS – How can Sorare leverage the growth of the metaverse and what role can you play in expanding the role of sports organisations in the space?
DS – It all comes back to digital communities and how this new wave of technology helps create a deeper experience between fans and the leagues, clubs and athletes they love. Anything that helps us achieve that, is something that we're excited to experiment within.
IS – Concerns have been raised in the UK that Sorare's platform could be classed as gambling, how does the product's design affirm its non-gambling status?
DS – Sorare is a new and unique product and so understandably regulators may be interested in how it fits into existing paradigms (or not). With that said, we firmly believe that Sorare isn't a gambling platform.
Much like the traditional trading card world I grew up with, we do have collectibles that fans can buy, trade and sell. However, there's no requirement to pay anything to play the fantasy game and if users do choose to play, they are never at risk of losing their cards regardless of how well they do.
It's very important that Sorare is a compelling product for players of all levels. This includes those who just want to play for fun and those who want to own a piece for themselves.