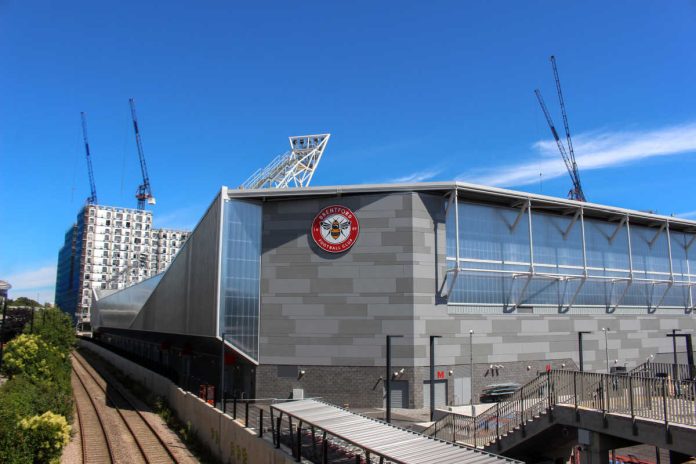 Brentford FC are reportedly looking at cutting ties with sports betting firm Hollywoodbets, according to an exclusive by The Daily Mail.
The decision comes amidst the club's key talisman Ivan Toney facing a potential ban over allegedly breaking FA betting rules.
However, the Premier League club has stated that its consideration is in no way linked to Toney's case with the FA, with their contract with Hollywoodbets running to its end this season.
The UK government and the Premier League have been deliberating over football's relationship with betting firms and the sponsorship deals with many top-flight clubs, such as Brentford, Fulham FC, and Southampton FC all fronting betting sponsors on their kits.
The Daily Mail reported that Brentford is "actively looking" for a non-betting partner to replace Hollywoodbets as their shirt sponsor, but have no intention to terminate their contract before the end of the season.
The government's expected White Paper on gambling reform is understood to have influenced Brentford's decision, which will look to reform elements of the 2005 Gambling Act.
One of the elements of the White Paper is expected to place a ban on gambling shirt sponsorships, calling on all Premier League clubs to voluntarily agree and if agreed upon, could be in place from the 2024/25 season onwards.
Just under half (eight) of the 20 clubs in the league have a gambling company name displayed on their kit and many rely on their revenues to generate more money following a tough COVID-19 period for football clubs up and down the country.
Brentford maintains Toney's possible football ban is not related to its decision-making, after the striker admitted to breaching 262 charges of the FA's sports betting rules, with reports leaking that Toney could face up to a six-month suspension.
More recently, Toney made a statement regarding the news circulating of the length of the ban, stating he was "shocked and disappointed" with the news leaking and admits doubt regarding the case, as he expressed 'worry about the process'.