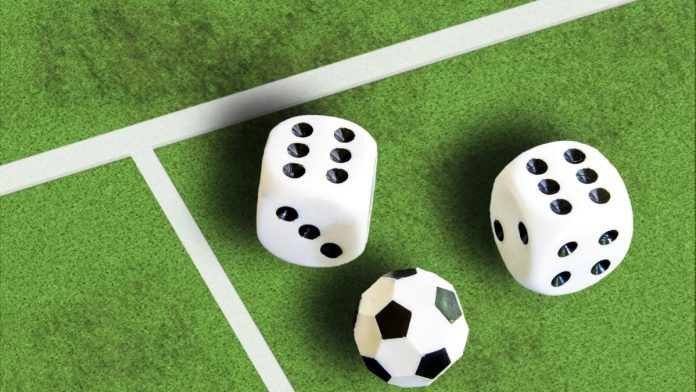 President of the Federal Senate of Brazil, Rodrigo Pacheco, expanded on the country's current developments on implementing a federal sports betting regime.
It comes as a standoff in Brazil over sports betting intensifies, with the government being pressed by eight Brazilian football teams to increase their percentage of revenue from sports betting.
Botafogo, Corinthians, Flamengo, Fluminense, Palmeiras, Santos, São Paulo, and Vasco da Gama have stated that the sum issued from operators to football clubs should  be 5.01% of their gross revenue (GGR). The amount is more than the 4% requested by the Brazilian Football Confederation (CBF), and significantly exceeds the government's proposed provisional measure of 1.63% from the net income.
The clubs have also written to Brazil's Finance Minister Fernando Haddad, stating that they will withhold images and brands if their conditions are not met, which they warn would then lead to a reduced bettor activity.
"Without our names, there would be no interest from bettors, so the loss would be for the industry as a whole, as well as for the government," the letter states.
Other requests include that any additional funding is paid out directly to the clubs without any involvement from the CBF, with the amount of funds being proportional to the betting volume on each team's matches.
Pacheco took the stage at the LIDE 'Brazil Business Leaders' Conference in London earlier this week to announce that the Senate is planning to vote on a 'Gambling Expansions Bill' sometime this May or June, which would see all of Brazil's 26 federal states legalising casinos, bingo halls, and online gaming. 
"We have a lot of projects that range from legalising gaming to handling commodities … so we have a lot of projects to discuss … and we believe that we will have more than 100 billion reals that can be generated this year," Pacheco stated.
"On top of these projects, if we could carry out an administrative reform that could cut public spending, that would be extraordinary."
The bill is running parallel to President Lula da Silva's current 'presidential decree', which aims to prepare and deploy a federal regime tasked with the licensing and regulation of online sports betting.
"Although the need to regulate economic activities is understood as a way of maintaining economic order and tax collection, this regulation must preserve the economic viability of the activity and safeguard the rights of clubs, under the risk of unbalancing a financially sensitive structure that could have negative and even detrimental effects for the activity," the clubs said.
It is imperative for the future of sports betting in Brazil that this stand-off gets resolved, if online gambling in the South American state is able to get off the ground to flourish, with both the government and football clubs looking to maximise their revenue share.
Clubs have said that their request in no way impedes on the government's ambitions to tackle "Brazil's budget deficits and debts without creating new taxes".
Currently, experts predict that sports betting in Brazil will be taxed at 15% of gross gaming revenue in addition to other taxes relating to social security and municipalities. Pacheco's 'Gambling Expansion Bill' is tasked with proposing a 17% tax on casino, bingo, and online gaming revenue (excluding sports betting).
"Brazil really needs to advance very urgently and very fast so that we can grow," Pacheco concluded.