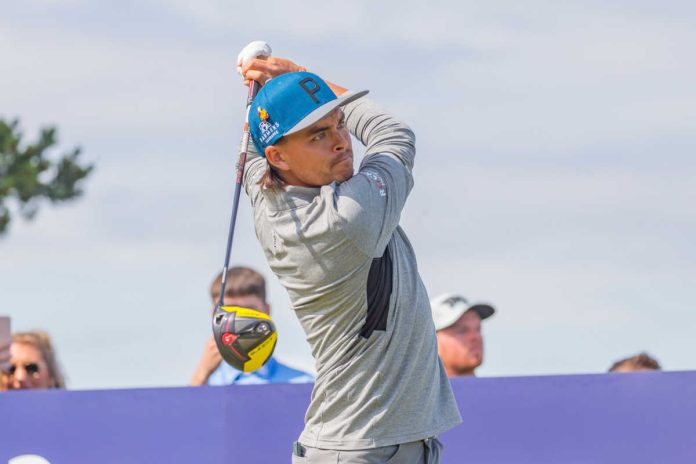 As Leeds United are on the verge of being sold for £170m to San Francisco 49ers Enterprises, three of the world's best golfers have emerged as investors as part of the deal.
Rickie Fowler, Jordan Speith and Justin Thomas revealed they are in the process of finalising their roles as investors in the football club, who were recently relegated from the Premier League last month.
The five-time PGA Tour winner Fowler spoke to Sky Sports recently on the developments of his own and his two Ryder Cup teammates' involvement in the takeover, stating: "There is the group that's moving forward with being involved with Leeds. Myself, JT and Jordan potentially will be a part of it.
"It's cool to have those opportunities. I know we are looking into it. It will be fun if we get to be a part of it. It's a massive sport. I feel like it's continuing to get bigger in the States.
"Since I haven't been to a game, I don't have the true appreciation until I've actually been able to go and be there and feel that energy."
San Francisco 49ers Enterprises struck a breakthrough in talks with current Leeds owner Andrea Radrizzani after agreeing the £170m purchase, a figure significantly lower than the projected £400m price tag Radrizzani was seeking if Leeds avoided relegation and remained in the Premier League for next season. 
Whilst the reported deal is subject to approval from the English Football League (EFL), it appears more than likely to be finalised soon, with more US sportsmen emerging as potential investors.
NBA basketball player Larry Nance Jr. has also confirmed he is involved in the ownership group joining Fowler, Speith, and Thomas.
San Francisco 49ers Enterprises is composed of a range of investors, from wealthy businessmen to sports stars. The investment firm already owned 44% of Leeds prior to the £170m deal, as well as owning it's namesake NFL franchise the San Francisco 49ers.