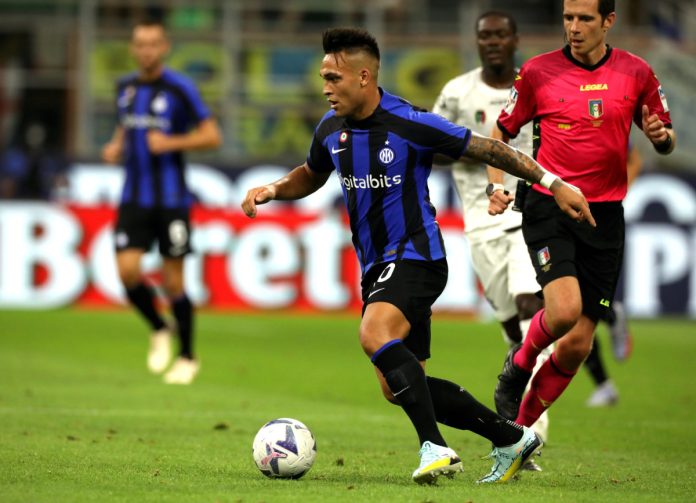 Serie A club Internazionale has announced the extension of its apparel deal with Nike as it remains one of football's longest running global partnerships.
Since 1998, Nike has designed and sponsored the kits of the 19-time Scudetto champions, as both parties stated it was the history of growth and joint expression of Milanese culture to the global stage that were major factors in the extension.
The new agreement will also remain consistent with the core values of Inter, according to the club, which aims to highlight the "mutual spirit of innovation" along with placing a focus on and supporting women's football in Italy.
"It gives us great pleasure to announce the extension of this historic partnership between Nike and Inter," commented Alessandro Antonello, CEO Corporate of Internazionale.
"We've been able to develop together over the years and consolidate our roles as global icons, going beyond football. This alliance has provided us with incredibly happy moments over the last 25 years and we're delighted that Nike has chosen to continue working with our club."
A report from Calcio e Finanza states that the extension is worth up to €30m-a-year, and will run until 2031 in an eight-year deal, ensuring that Inter and Nike's long-standing partnership surpasses 30 years.
As well as designs for the men's, women's and youth teams, Nike will also curate apparel for match and training kits as well as lifestyle collections that aim to deliver Inter's brand on a global scale.
Inter's kits for the 2023-24 Serie A season will feature the "latest innovation in materials, engineered for the body in motion", prioritising mobility, breathability and sustainability.