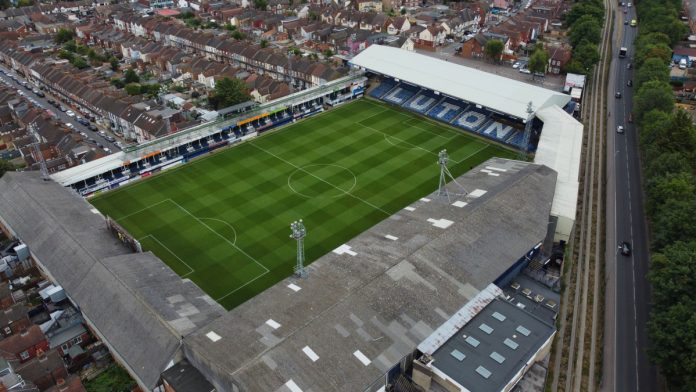 Newly promoted Premier League side Luton Town has announced its front-of-shirt sponsor for the upcoming 2023/24 season as UK electricity and gas supplier Utilita.
Under the sponsorship agreement, which is the biggest in the club's history, Utilita will not only receive real estate on Luton's three main kits, but will also take on the task of donating £2 from each Hatters shirt sale to local charities through its charity arm Utilita Giving. 
Luton Town CEO, Gary Sweet, commented on the deal: "Loyal relationships in the world of football business can often be difficult to find and then preserve, so we are immensely proud to announce this agreement which will also aid three charities who undertake magnificent support to those in need in our local community.
"While this represents a landmark shirt sponsorship deal in our long history, we feel it is important to recognise the strength of the relationship we have fostered together with Utilita over the past eight years.
"Therefore, it gives us great pleasure in knowing that a partnership – which began in League Two – will continue in the top-flight next season."
The new deal is an extension of an already existing partnership between Utilita and Luton Town spanning to 2015.
Jem Maidment, Chief Marketing Officer at Utilita, added: "Luton and Utilita have forged a terrific relationship over the past few years. Both have challenged the status quo, faced adversity, and got stronger with each passing year.
"Back in 2015 Luton were in League Two, and Utilita had 150,000 customers. Now Luton are in the Premier League and Utilita are one of Britain's leading energy suppliers, with more than 800,000 customers and rising.
"The Hatters' journey over the past ten years to the Premier League is possibly the greatest football story of the 21st Century. We consider it an absolute privilege to have our logo on the famous orange shirt as we continue our journey together into a fantastic new era in the club's history.
"I'm also delighted that Utilita Giving will be working with the club to support households in fuel and food poverty, as we ramp up our commitment to help those that need it most in Luton and the surrounding area."
Being promoted to the top tier of English football for the first time during the 2022/23 campaign, it seems like the Hatters are doing everything in their power to stay in line with the recent changes relating to club sponsorships, including the swerve away from betting logos on shirts approved unanimously in a PL club vote earlier this April.