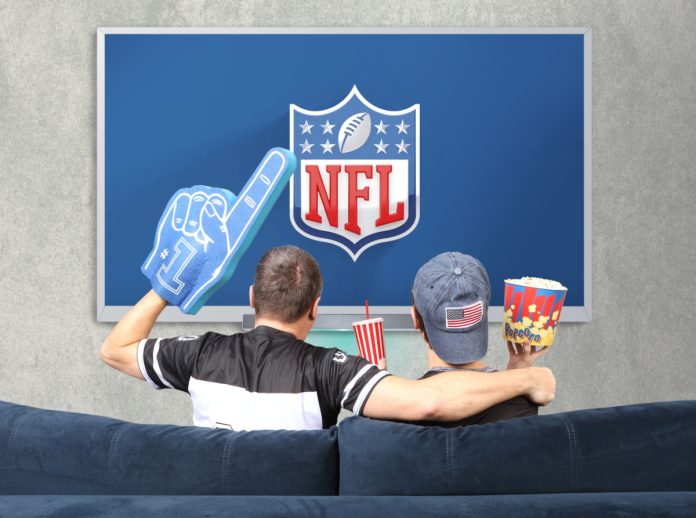 The new NFL season coincided with the launch of Google's YouTube NFL Sunday Ticket, which broadcasted out-of-market games for the first time.
Viewers who tuned into games on YouTube TV reported few problems with the streaming platform's broadcast as the league looks to expand its younger audience.
The viewing experience was found to have minimal latency issues despite there being feed delays of ten to 20 seconds in comparison to terrestrial feeds.
Praise was also heaped on YouTube TV's multi-view option, which enables fans to watch several games at once on a single screen.
The NFL made the switch from DirecTV to YouTube for the Sunday Ticket pass, in a deal worth between a reported $2bn-$2.5bn.
Google shared in a statement its commitment to providing NFL fans with a "high-quality" experience with features such as "Stats for Nerds" and the popular NFL RedZone.
The statement read: "Overall, YouTube TV is built on the infrastructure that powers YouTube and reliably serves billions of playback every day. The YouTube TV team is working on building a high-quality Sunday Ticket experience."
Despite the majority of viewers sharing their satisfaction with the experience, the potential lags in the feeds may deter further fans to buy the NFL Sunday Ticket but as out-of-market games are not televised, it does present itself as a viable option for fans.
Jimmy Traina, Journalist for Sports Illustrated, shared his experience with YouTube's NFL Sunday Ticket. Whilst he acknowledged it 'exceeded' his expectations, he did address two negatives.
He said: "YouTube exceeded my expectations, and I would say Sunday Ticket's debut on YouTube was a clear success. I will not say it was a smashing success for one reason.
"The minor negative is that YouTube didn't put up the multiview options until 10 to 15 minutes before kickoff. YouTube needs to get these up at least a half hour before kickoff so fans can plan out their viewing strategy.
"The major negative, and this was by far and away the most feedback I received yesterday on Sunday Ticket, is that YouTube doesn't allow viewers to choose the four games they want in the multiview.
"Viewers overwhelmingly want the multiview to be customisable. Fans want to be in control of what they watch, and, after shelling out $400 to $500 for Sunday Ticket, they should be allowed to be in control."