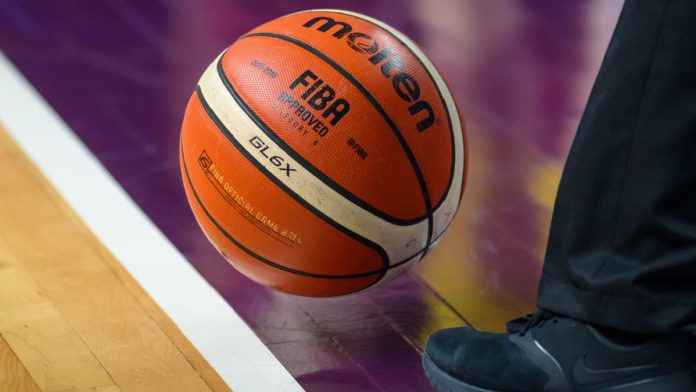 FIBA Basketball has renewed its partnership with Asian water brand Ganten until at least 2027, which will also cover the FIBA Basketball World Cup taking place in Qatar.
The news was celebrated with a special ceremony during the 2023 World Cup Semi-Final in Manila, when Serbia went for a victory against Canada only to be defeated by Germany in the Finals last Sunday – all while Ganten took care of the event's water supplies as a principal commercial partner across all FIBA competitions since 2018.
As part of the partnership, Ganten supplied the FIBA World Cup 2023 with close to 300k litres of water, as well as reusable bottles across all 92 games of the competition, while the water company's brand gained increased visibility at specially-designated FIBA LED backstop units.
Ms. Meihua Wang, General Manager of Ganten Brand Center, said: "Over the past six years of collaboration, Ganten has been providing high-quality natural mineral water to FIBA events worldwide, ensuring that players stay in their best shape during the games, contributing to the success of these events.
"Ganten and FIBA have advanced the development of global basketball together and built a strong friendship. This renewal is not just a business partnership but also a commitment to sport and social responsibility. Ganten aims to continue to actively promote basketball globally, providing exciting experiences for fans worldwide."
Ganten also boasts other major basketball deals such as the one with CBA in China, actively supporting the sport through years of collaboration evident in its long-term collaborations with FIBA.
Frank Leenders, FIBA Media and Marketing Services Director General, added: "We are really happy to announce the continuation of our partnership with Ganten as we have had an impressive collaboration with them since we joined forces in 2018.
"At events like the FIBA Basketball World Cup, which has taken place across three host countries, it is crucial for partners to activate both on the grand stage and within local communities.
"Our successful activations with Ganten have brought a range of benefits to both organisations, and we are determined to continue offering the best possible experience at all of our events."