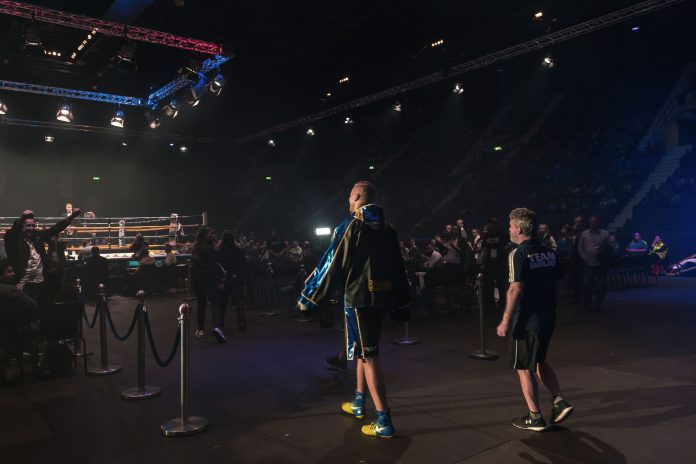 Money makes the world go round, or so they say. Yet, in the case of modern boxing, it's more like a spanner in the works than a vital cog in the machine.
At a time when interest in boxing's heavyweight division is growing once again, there now seem to be even more obstacles to overcome when setting up the big fights.
With the recent announcement of Tyson Fury's mammoth deal with ESPN in the USA, it looks like it may be harder than ever for heavyweight deals to be agreed upon in the immediate future. Fury's fights will continue to be shown on BT Sport in the UK.
Boxing already had to contend with the various organisations all offering world title belts. There is the World Boxing Association (WBA), the World Boxing Council (WBC), the International Boxing Federation (IBF) and the World Boxing Organisation (WBO). However, with pay-per-view packages the go-to tactic of all boxing broadcasters, cross-platform deals are becoming more and more complex as time goes on.
With Fury now signed to ESPN, he is contracted to a rival of Deontay Wilder's affiliate, Showtime. The current IBF and WBO undefeated heavyweight world champion, Anthony Joshua, is signed up to DAZN. Joshua had been contracted to Showtime in the USA previously. Joshua is tied up in a deal with Sky Sports on this side of the Atlantic.
Speaking about the DAZN deal in 2018, Joshua told CBS Sports: "Business isn't about loyalty; it's about making the right decisions for your career. We are all working together. There is HBO, DAZN, there's Sky; there is all these other broadcasters, so it's not about 'I'm going to stay put because we are loyal.' It's like being in an abusive relationship — you have to make moves for the better of your life.
"That's what I'm doing right now, making moves for the better of my career. [DAZN] is a good channel to be a part of, and I honestly believe that. But so is Showtime and so is HBO, Sky Sports. They are all unbelievable broadcasters, and one day I may have a chance to box on HBO because I haven't had that chance. There is no love lost. It's not about being loyal; it's about making the right choices in my career because it doesn't last forever."
Back in early December, Tyson Fury and Deontay Wilder drew their fight for the WBC heavyweight title. Talks were supposed to have progressed regarding an upcoming rematch but the new Fury/ESPN deal is a problem. Wilder is contracted to Showtime so unless the two broadcasting giants can agree on a deal to share the coverage it just might not happen. Boxing promoter Frank Warren wants it to happen, though.
"Tyson wants it, we all want it, and now we've got to make it happen. It's a different situation now, Showtime's not the only game in town, it's changed dramatically and it's up to us now to sit down and get it over the line," said Warren.
Fury's mega-deal is no doubt great for him, personally. However, it reduces the chances of ever seeing the 'Gypsy King' step into a ring against Anthony Joshua or getting a rematch with Deontay Wilder.
"They have to come to Tyson Fury now because I've got my own platform in America and in the UK [BT Sport], so now they're going to have to come through me. ESPN's the biggest sporting network in the world," said Fury.
"If I didn't want to fight him I wouldn't have done it in the first place. As far as I'm concerned it's more makeable now than ever [the Wilder rematch] because we've the biggest boys in the game behind us. I want Joshua, Wilder, and everyone else out there too. If you're watching Deontay, I'm coming for you, baby!"
Is the TV broadcasting deal you're signed up to the new measuring stick for professional boxers? What about the belts, Tyson?
The main problem is most these deals are meant to offer 'exclusivity' to the broadcaster. Meaning you can only watch that fighter's bouts with through that provider and no-one else.
Fury's enthusiastic talk may be worth very little to us down the line if the big fights just can't be arranged.