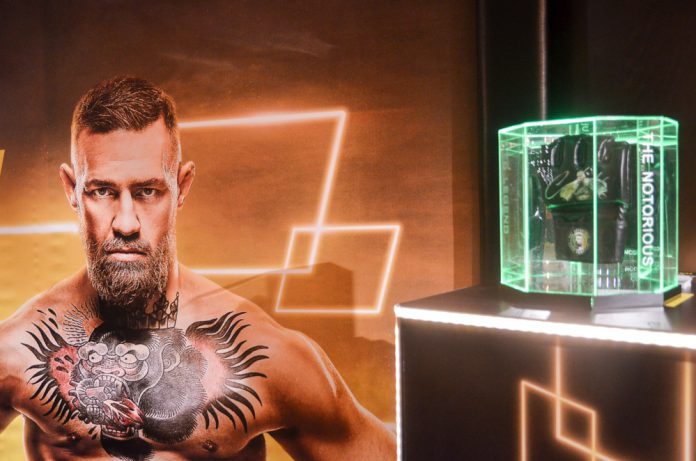 Following Conor McGregor's unexpected retirement from Mixed Martial Arts, many were left questioning what it meant for the Irish megastar's various sponsorship deals, one of the most significant being the commercial alliance with online sports betting operator, Parimatch.
A brand that only a few months earlier made history when it emerged as the UFC's first-ever marketing partner from the Commonwealth of Independent States (CIS) region.
Earlier in the month, Parimatch Chief Communications Officer, Andrii Suslenko revealed to InsiderSport: "Conor has already played a huge role in our rebranding; his character and unmatched fighting spirit is something our customers really relate to, while his flair and charisma also reflect the Parimatch brand.
"As part of our rebranding, we have changed the colour of the company, the shape of the letters and we have launched a new communications campaign. Conor McGregor embodies the new Parimatch culture, bringing a more energetic, more electrified approach to online sportsbooks. We connected Conor's energy with our desire to change and the result has been special."
Reacting to the media furore surrounding the retirement of the Parimatch Ambassador, the operator's CEO Sergey Portnov, emphasised his belief that McGregor's latest revelation "came as a result of some negotiations with the UFC, maybe it's a bit emotional, maybe it's a mix of tactics and emotion, but it's far from being a decision in which he made in deep wisdom. It sounds highly emotional."
He added: "Nevertheless, it brings the stock value of Conor McGregor's brand up, because his return, in one month, or two months or six months, with a great fight announcement will only gain even more attention, so we see it as a positive.
"Conor is young, he is here to make money and entertain everyone, with this event we are just ready to roll with Conor, planning our next event with him, so it's all good, 100 per cent he will be back, most likely this year."   
Portnov also underlined that McGregor's ability to shakeup the entire media with just one tweet, is indicative of why he is a perfect partner for Parimatch. Highlighting that even just a tweet from the Irishman has the ability to draw mass attention to the Parimatch brand.