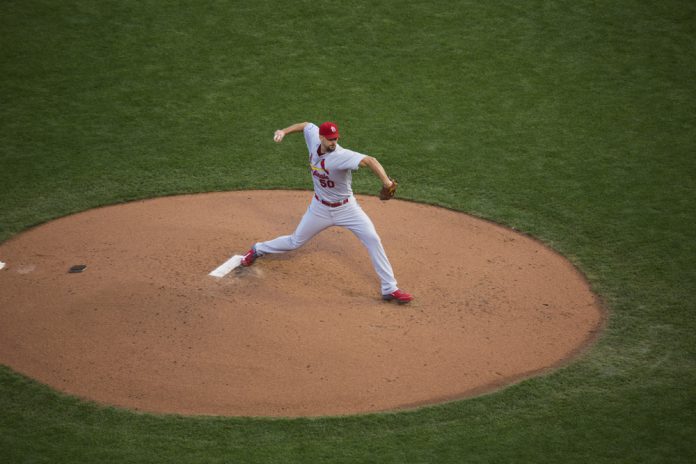 As with the National Football League (NFL) and the National Basketball Association (NBA) before it, Major League Baseball (MLB) is attempting to tap into the potentially lucrative UK market.
At the end of June, the New York Yankees beat the Boston Red Sox in both games held at West Ham United's London Stadium.
The games were hugely historic occasions for MLB as it was the first time regular-season fixtures had been held in Europe. Almost 120,000 spectators turned out to watch the action in London over the two games – a great success for MLB.
Fans can already register their interest to attend the 2020 London Series which will be contested between the St Louis Cardinals and the Chicago Cubs.
MLB's sponsor, Mitel – a telecommunications company with its headquarters in Canada – worked with MLB to push the growth of the USA's national baseball competition on this side of the Atlantic.
Previously, MLB regular-season games have been held in Australia, Japan, Mexico and Puerto Rico but this was the first time the UK got a taste of live MLB action.
Back in the late 1800s, factory owner Sir Francis Ley brought baseball to England after falling in love with the sport in the U.S. His company's team built the Baseball Ground in Derby County (football fans among you may remember Derby County FC playing at this venue until 1997). However, the sport never took off and the baseball leagues seemed to somewhat disappear at the turn of the century.
Now, though, we are in a very different age where fans can access sports of their choice via multiple media options.
Pulsar's study on MLB discussions on the Twitter platform makes for interesting reading and shows just why American baseball is going after a global audience now.
Firstly, the American MLB fanbase is ageing – averaging 57 now compared to 53 in 2006. This indicates that the sport of baseball may have a certain limited shelf-life ahead of it in the U.S. Younger people don't seem to be engaging with the sport as much as is needed to maintain any kind of growth down through the generations.
Pulsar reported that '2018 saw the first drop (-5%) in Twitter conversations in the US after years of constant year-on-year growth.'
MLB's response to this problem? This was Pulsar's take on what MLB was trying to do about it.
'They're looking abroad, searching for new audiences for this all-American sport.
The league seems intent on going after Mexican, Japanese and the British sports fans: in 2018 they ventured into Puerto Rico and Mexico – the latter featuring two west-coast teams (the Los Angeles Dodgers and San Diego Padres) with a nod to California's high Hispanic population.
Coming in 2019 is an upcoming Opening Series taking place in Japan – featuring the Oakland Athletics and Seattle Mariners – plus a European debut in London's Olympic Stadium over the summer.
The games taking place in London aren't with run-of-the-mill teams either. They feature the two most famous franchises – the defending champion Boston Red Sox versus the New York Yankees; a matchup known in baseball circles as The Rivalry.'
That gives us an explanation of just what the London Series is about. MLB feels it can no longer depend on its American audience – it needs more.
In contrast, the UK-based Twitter conversations regarding MLB have grown in numbers to almost four times the size between 2013 and 2018.
With approximately 40% of the UK's Twitter contingent being registered as aged between 18 and 24, this bodes well for MLB and its coveted younger audience.
MLB's UK managing director Charlie Hill has stated he is confident that baseball can become a success in Britain.
"If you wander around anywhere in London, you won't go 10 metres without seeing somebody wearing a New York Yankees or LA Dodgers cap," Hill told The Drum, previously.
"Our merchandise is a major sort of presence for us in Europe. It's fine for some people to just want to buy our products purely as a fashion item. But if we look at a subsection of that audience, we know they are sports-interested. How do we begin to build a richer relationship with that audience? That's the target."
Whether the merchandise is just seen as trendy with hipsters or whether there's a market waiting to be pounced upon, it will slowly become clear over the next 12 to 18 months.
Don't expect next summer's London Series to be the last of its kind in the UK.