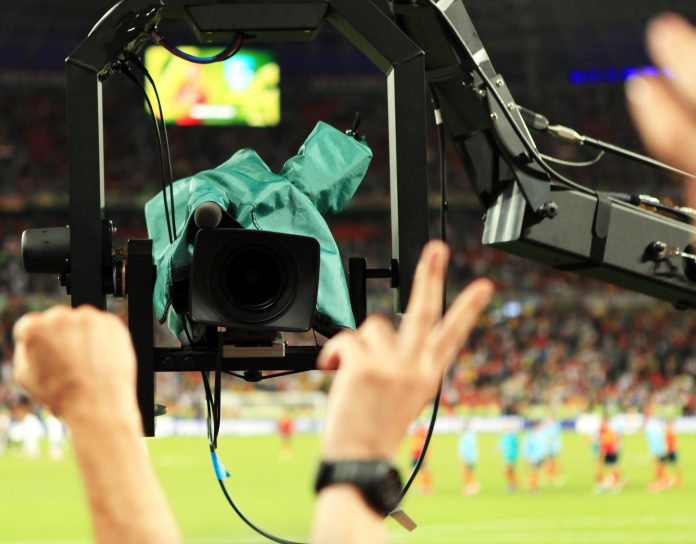 With the USA turning evermore towards the world of sports betting, it was only a matter of time before some US sports media organisations put their money and brand behind the betting industry.
Earlier this year, FOX Media became the first large media company to link its brand to a sports betting product in the US. FOX is reported to be investing $236 million in The Stars Group with the aim of using that partnership to launch a new online sports betting service, FOX Bet. The new sportsbook site is expected to go live later this year in the states where online gambling has been legalised.
Eric Shanks, Chief Executive Officer and Executive Producer of FOX Sports stated at the time: "FOX Sports is already synonymous with the best live sports events in the country and now we are expanding the way we immerse fans in the sports culture they love. Digital sports wagering represents a growing market opportunity that allows us to diversify our revenue streams, connect directly with consumers and expand the reach of the FOX Sports brand."
Rafi Ashkenazi, Chief Executive Officer of The Stars Group added: "We believe this strategic partnership uniquely positions us to build a leading betting business in the U.S., which represents one of the most exciting long-term growth opportunities for our company. Leveraging our proven media partnership strategy with Sky Sports in the UK, we are excited to partner with FOX Sports to integrate wagering into sports media and drive customer acquisition and retention in the U.S."
As part of this deal, FOX Sports will provide an exclusive license for The Stars Group, allowing them access to certain FOX Sports trademarks. The Stars Group will then be able to use the FOX Sports logo and other trademarks for a range of their online games and sports betting facilities.
The FOX Bet smartphone app will also be launched by FOX Sports. This app will give players access to a free-to-play game with cash prizes for predicting sports results.
In those states where it's regulated, FOX Bet will give customers a chance to place real-money wagers on a variety of sports.
With FOX being the first to dip its toes in the water of sports betting, it will be interesting to see if other companies begin to come forward and take a swing at the gambling sector.
So far, sports betting has been legalised in eight states in America with another seven or more expected to have passed the law in their own territories by the end of 2019.
The US's other sports broadcasting giant, ESPN, is, of course, owned by the Walt Disney Group. Following FOX Sports' venture, it was announced that Walt Disney has acquired a stake in DraftKings.
A DraftKings spokesperson confirmed that Disney now owns DraftKings after its $71.3 billion purchase of 21st Century FOX in late March.
Disney CEO Bob Iger had previously stated that they did not "intend to go into the gambling business." On a conference call with analysts on May 8th, Iger said Disney "would integrate it [gambling] into our programming, but not to the extent that we would be facilitating gambling as an entity… In other words, we'll provide programming that will, I guess, be designed to enlighten people who are betting on sports. But that's as far as we would go."
The Disney CEO didn't explain any further what he meant by sports betting programming or what that might consist of.
In the UK and Ireland, we're now used to the plethora of gambling ads we are subjected to during live sporting events. Interspersed throughout the coverage will be the "When the fun stops, STOP" slogan, too.
Will the US be able to prevent mass-addiction issues developing over the coming years? Are they prepared for the potential societal issues which may well be on the rise under the new legalised gambling laws?
Many of us like a bet, but most of us can control it. With broadcast organisations like ESPN and FOX Sports having financial interests in the sports betting sector, they are going to saturate their commercial break spaces with enticing gambling offers.
For most of us, they would be just an annoyance, something you get tired of seeing every twenty minutes of your TV viewing time. For others, those coping with a gambling addiction, for instance, those teasers will be far more dangerous.