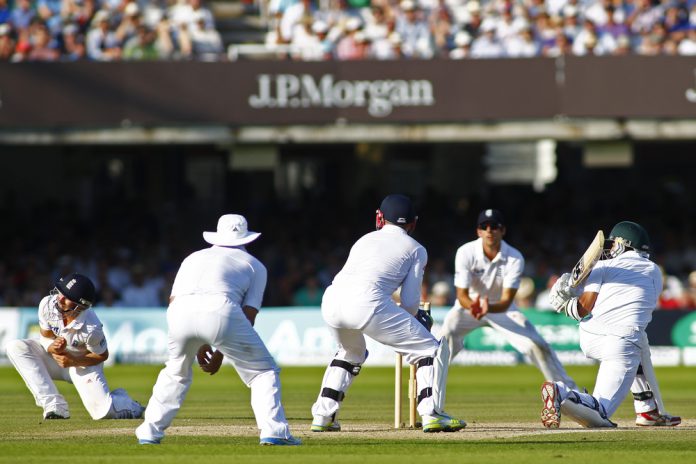 A host of business wins and contract renewals led to the expansion and creation of a variety of new roles at digital agency LiveWire Sport.
InsiderSport spoke to Jason White, the agency's Head of Marketing & Communications, about what led to the firm's growth, as well as how LiveWire enjoyed a momentous summer of sport.
InsiderSport: Firstly, could you tell us more about LiveWire Sport and what the agency specialises in? 
Jason White: In short, LiveWire Sport is a London-based digital agency with a wealth of knowledge and experience in helping organisations to improve their digital strategy, content and delivery. 
Our offering spans creative, content, commercial and consultancy services, and we're incredibly proud of our client list, which includes Premier League, Wimbledon, The FA, Channel 4, ATP Media, ICC, Six Nations, DHL, ECB and The Jockey Club, to name a few. 
Having doubled our client list in 2018 following a seventh successive year of revenue growth, our priority remains delivering best-in-class service, but we try to do it in our own way. 
We don't shout about our services from the rooftop, and much of our reputation has been built on the positive word of mouth of people we've worked with and it's those relationships – built on trust, loyalty and, ultimately, the quality of delivery – that we are most proud of. 
InsiderSport: Can you reveal some of the highlights of what was a spectacular summer of sport for LiveWire? 
Jason White: What a summer of sport it was, full stop. We're all sport fans first and foremost, so we've been absolutely spoiled with the countless number of spectacular moments we've been treated to over the last few months. As a result, there are so many highlights to choose from! 
Seeing Bryony Frost make history with Frodon in the Ryanair Chase at Cheltenham was written in the stars for us as we had focused a lot of our pre-race content for The Jockey Club around her. She was so open to us about the challenges she was facing, and then during the race her father was kind enough to let us mic him up for the race – the result was a pure, natural, unscripted demonstration of the unique paternal bond and pride of a child going on to fulfil her dreams.
It was a hugely emotional storyline for everyone involved, so it was a privilege to be able to tell it. Then three weeks later, Tiger Roll wins back-to-back Grand Nationals!
We also delivered Wimbledon's first ever social-first live daily show in partnership with Grabyo. The Wimbledon "Coffee Morning" was broadcast live to Twitter, YouTube and Facebook every morning throughout the tournament and we loved the challenge and opportunity of giving a fresh and innovative look to the Wimbledon channels that also set the scene for the day and provided a platform to promote partners and other content.
Speaking of Wimbledon, I don't think we'll forget 14th July 2019 in a hurry either. We had teams at the ICC Cricket World Cup final at Lord's, the Men's Singles Final at Wimbledon and the British Grand Prix at Silverstone, and with so much sport going on simultaneously it made the importance of telling that story through social even more essential. As a fan, it was astonishing theatre. As an agency it was an unforgettable achievement by everyone involved. 
InsiderSport: What did LiveWire Sport learn from the host of prestigious campaigns you embarked on this summer? 
Jason White: With so many fans second, third or even fourth screening on a day like 14th July, I think the most important lesson to take from this summer is to no longer see other competitions and rights-holders as rivals, but rather opportunities to grow sport's pool of global fans and support the fever of big-game competition, regardless of scheduling. The world has changed, and a successful future in social media will be found in the art of collaboration, rather than a straight scrap for eyeballs. 
At the same moment that Novak Djokovic saved two Championship points against Roger Federer to send their final to a tie-break, England and New Zealand tied at Lord's to go to a super over. That's when Wimbledon and the ICC worked together through social, rather than deny the existence of one another.
It's a simple message, but a straightforward tweet and reply between @Wimbledon and @ICC showed that even in the most high-pressure situations, opening the doors rather than building walls is surely the future. It was a timely acknowledgement and mutual appreciation of great theatre.  
InsiderSport: Are you able to go into more detail about what has led to the growth of the agency? 
Jason White: We have a number of very exciting new clients and contract renewals that we would love to talk more about, but will have to leave at that for now!
Our staff grew by 57% last year, and we're really keen to build on that momentum and focus on recruiting the very best from across the industry and beyond. We are constantly looking to expand our services too, and currently have nine new roles available across our creative, content and commercial teams, which marks our biggest ever single recruitment drive in the agency's history. 
This is in addition to the recruitment we've already completed this summer, including myself as the agency's first Head of Marketing & Communications, as well as George Bentley and Fi McCrindle who joined us from Arsenal FC and Transport for London, respectively. It's been a busy transfer window for us! 
InsiderSport: Can you tell us a little more about the roles you are recruiting for and why they are so important to the growth of the company? 
Jason White: We're currently looking for Account Executives, Paid Media Manager, Motion Designers, Video Editor, Senior Video Producer – Football, Production Co-ordinator and Social Media Producers. 
It's a huge investment for us but these new roles will be span the broad offering of the agency, working with a variety of clients, and will ultimately allow us to deliver even more in the future. 
We're not recruiting to stay where we are, we're recruiting to grow and build on the momentum of the last year.
InsiderSport: What steps have been taken to ensure the growth of LiveWire Sport is as successful as possible? 
Jason White: A sustainable growth is incredibly important to us. We are trusted by our clients to deliver relentless quality for them all year round – for some, that's 365 days of the year – and that will always remain the number one priority for us. This latest recruitment drive will allow us to continue to do that for more and more clients following growth in key areas of the business, specifically areas that we see great opportunities in going forward.
Our core offering comes from the relationships we have built with our clients over many years and a proven track record. We've worked with the likes of the Premier League for eight years, as well as Wimbledon and Channel 4 for seven, and it's those long-term relationships built on consistent, high-level delivery that have given us the foundations to grow even further.