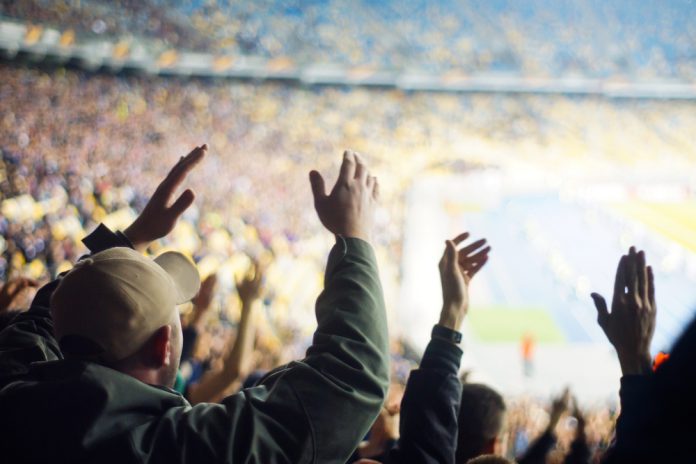 Many have suggested the sports audience is becoming increasingly accustomed to short-form content, however podcasts continue to break trends and retain engagement for extended periods. 
We spoke to Will Tyrrell Head of Content & Brand Strategy at Checkd Media about what led to the group forming the 'I Had Trials Once…' podcast, as well what he believes are the current trends within engagement of the sporting audience. 
InsiderSport: Firstly can you tell us about the 'I Had Trials Once…' podcast and what led to its formation? 
Will Tyrrell: We started sponsoring Altrincham FC in 2018 with our main football brand FootyAccumulators.com and from there we naturally increased our Non-League content. Alty ended up becoming all of our second clubs so through going to the games (including the odd freezing midweek game), we got to know the players, staff and fans pretty well.
There wasn't a podcast around that covered this level of football and that's where I Had Trials Once… came from. Everyone's got a mate who claims they nearly made it pro so the name worked perfectly.
Our first episode went out in April and we've now had over 250,000 plays across 110 different countries. 
InsiderSport: How significant do you believe podcasts are when it comes to engaging sports fans? 
Will Tyrrell: Finding new and creative ways to engage sports fans is always important and has been a key focus for CheckdMedia over the years. It's reported 70% of people say they listen to most or all of a podcast and engagement levels like that are hard to ignore. The engagement they produce is a huge opportunity for brands, if done correctly of course.
InsiderSport: Why does podcast engagement dispel current trends that sports fans are moving towards short form content? 
Will Tyrrell: I do think this is a bit of a myth and I'd put it down to the initial success of platforms and services such as 'Vine', the six-second video platform Twitter launched in 2013. Whilst it's great for instant shareable content, it's just not long enough to drive valuable engagement. Twitter shut Vine down a few years ago now, which coincided with a huge uplift in podcasts and long-form YouTube content. I think (and hope) this shift is here to stay. 
InsiderSport: The 'I Had Trials Once…' podcast goes from series to series as opposed to just running from episode to episode, does this allow you a greater creative freedom?
Will Tyrrell: It's a combination of factors really. Obviously it's hard to get everyone together each week to record a new episode and when appropriate, we do like to cover topical issues such as the situation at Bury FC last season when we had their captain Nicky Adams on as a guest when he hadn't been paid for months.
Having breaks and keeping listeners wanting more isn't a bad thing…
InsiderSport: Can you explain how much the podcast will benefit from partnerships like the one you have with the Athletic? 
Will Tyrrell: We worked with Beer52 for our first two series and they were a great partner to have as they bought into what we were doing from an early stage. We also drove hundreds of subscriptions for them, which made it a successful partnership.
The Athletic is a great addition to the CheckdMedia list of partners for many reasons. They're changing the way football fans consume content and their team of writers is incredibly good. It was actually a writer of theirs that recommended I Had Trials Once… internally as a podcast to partner with, so that's a nice way of creating a new partnership!
InsiderSport: What role do you believe podcasts could play for sports clubs and leagues as they seek to increase audience engagement? 
Will Tyrrell: I think it's an easy piece of content for sports clubs (when they're in good form) as they have an audience ready to instantly engage with the content. I suppose the danger is if a team loses a few games in a row, then what do you do?!
My recommendation would be to get an ex-player and/or recognisable fan to be face(s) of the podcast but make sure it isn't somebody who is involved day-to-day. This means if results aren't going well, you can avoid using players/staff for content and making something uncomfortable.
Speaking to fans about their favourite club memories or focusing on something the club is doing within the community at that time would avoid/limit negative engagement…