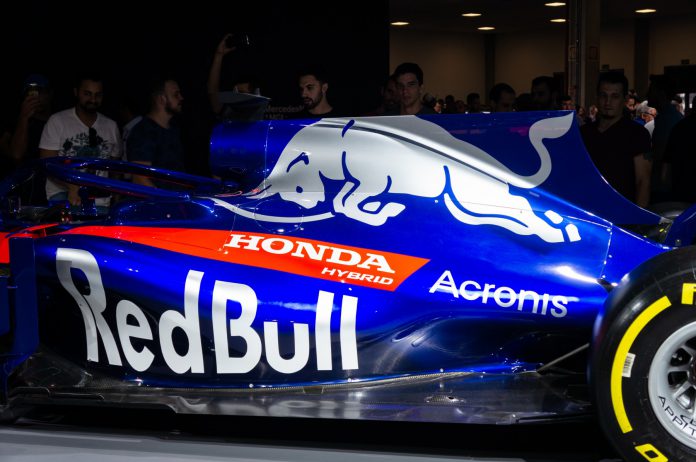 Both the Red Bull Racing and Toro Rosso Formula One (F1) racing teams have announced a contract extension with Japanese engine manufacturer Honda.
The announcement which was made on social media comes as somewhat of a surprise due to the fact that Honda appeared to be considering an exit from the sport, with the manufacturer stating it wanted to see a draft of the 2021 regulations before committing its future.
Despite this, the news of the extension now confirms that Honda will power both teams until at least 2021 when F1 will arguably undergo its largest single regulation overhaul.
When asked whether he thought Red Bull's relationship with Honda was going 'better than expected', team principal Christian Horner stated: "I think in many respects, yes. There were a lot of questions as to why we had made the move to Honda. I think very quickly, at the first Grand Prix, we achieved a podium. We've scored more points than we had at this time last year. All around, reliability has been strong, performance has been getting better and better.
"I think on the chassis side we were affected more than we thought going into the year by the front wing regulation change and Honda have certainly exceeded our expectations in all areas. So, it has been a really very positive start to this partnership."
Toro Rosso became the first of the two Red Bull-owned teams to make the switch to the Honda engine back in 2018 before the senior Red Bull Racing team followed suit in 2019, making a publicised switch from Renault by signing a two-year deal until the end of 2020.
Horner concluded: "The progress that has been made with the introduction of each engine has been great to see. Reliability has been strong." 
"This year was always going to be a transitional year in this first year of this new partnership but it feels like momentum has built through the year and with stability of regulations in all areas for 2020, we're really looking to take the positive momentum from RB15, the current car, into RB16, which will be our 2020 contender."
Red Bull and Toro Rosso will be looking to build on their strong finishes to this season's F1 campaign which saw Max Verstappen claim top spot and Pierre Gasley speed into second place at the Brazilian Grand Prix.
The news that Honda would remain a part of F1 was followed by reports of McLaren expanding its sponsorship agreement with British American Tobacco (BAT).
According to Bloomberg, the expansion will see McLaren provide more promotional space on its cars next year and has been met with controversy as debate continues to rage on within the sport regarding whether tobacco companies should be allowed to benefit from marketing exposure in F1.