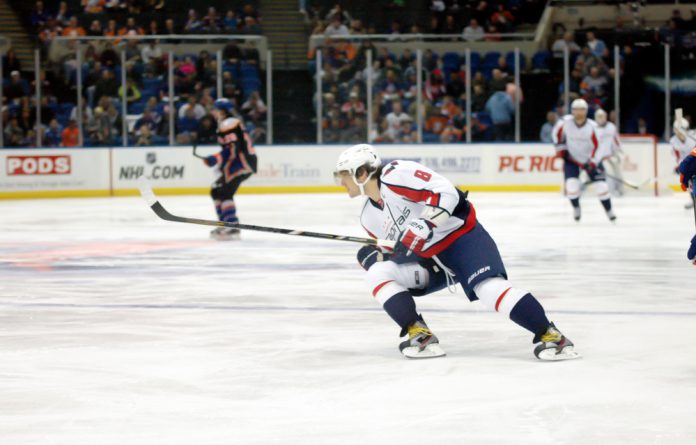 The National Hockey League (NHL) has unveiled a multiyear partnership with Anheuser-Busch, that sees Bud Light named the Official Beer of the league in the US. 
The deal, which also means Budweiser will become the league's official beer in Canada, is inclusive of all major NHL tentpole events including the NHL Winter Classic, NHL All-Star Weekend, Stanley Cup Playoffs and Stanley Cup Final. 
Andy Goeler, VP of Marketing, Bud Light commented: "Bud Light has a long history of celebrating sports fans season after season, and we are excited to expand our sports portfolio and bring our brand energy and experiences to hockey fans in the U.S. and Canada.
"We have had great success as a club partner for many years, but this league partnership will enable us to engage even more with hockey fans in new and exciting ways and during key moments throughout the season, bringing fans closer to the game they love."
Additionally, in Canada the agreement includes Flavoured Malt Beverages (FMB) and Ready-To-Drink Beverages (RTD) Categories, with Mike's 0g HARDer Sparkling Water becoming a lead brand in the partnership.
Todd Allen, VP Marketing, Labatt Breweries of Canada added on the deal: "In Canada, Budweiser has supported hockey and its fans for over 10 years and we're excited and honoured to take our love for the game to the next level as an official sponsor of the NHL. To continue to elevate the fan experience, we're also bringing along the newest addition to our roster, Mike's 0g HARDer Sparkling Water, and we're eager for hockey fans to learn more about the brand."
Kyle McMann, Senior Vice President, North American Business Development & Global Partnerships, NHL concluded: "We're thrilled to announce our new partnership with these iconic brands embraced by fans around the world. Through both Anheuser-Busch in the U.S. and Labatt in Canada, this partnership presents a tremendous opportunity to extend the NHL brand to fans across many platforms throughout North America. 
"We look forward to celebrating our game with fans by creating memorable and deep engagements through Bud Light in the U.S. and Budweiser in Canada."
Insider Insight: The extension underlines the benefits of loyalty within sponsorship, the Budweiser brands have now become synonymous with one of the most engaging and adored sporting competitions in North America.